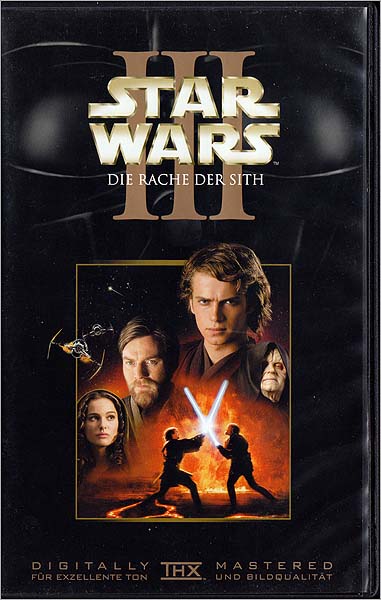 Star Wars Episode III, VHS, Fullscreen, 20th Century Fox Home entertainment, Germany 2005
Pet peeve #1: Spines with text the "wrong" way. Germany and France often do this.

By 2005 VHS tapes had been more or less phased out of the world market. Only major Hollywood fare and childrens programming (i.e. Disney) was released on VHS.

Episode III on VHS is somewhat of a rarity. So far, I've ascertained that it was released on VHS in England, Finland and Australia as well.