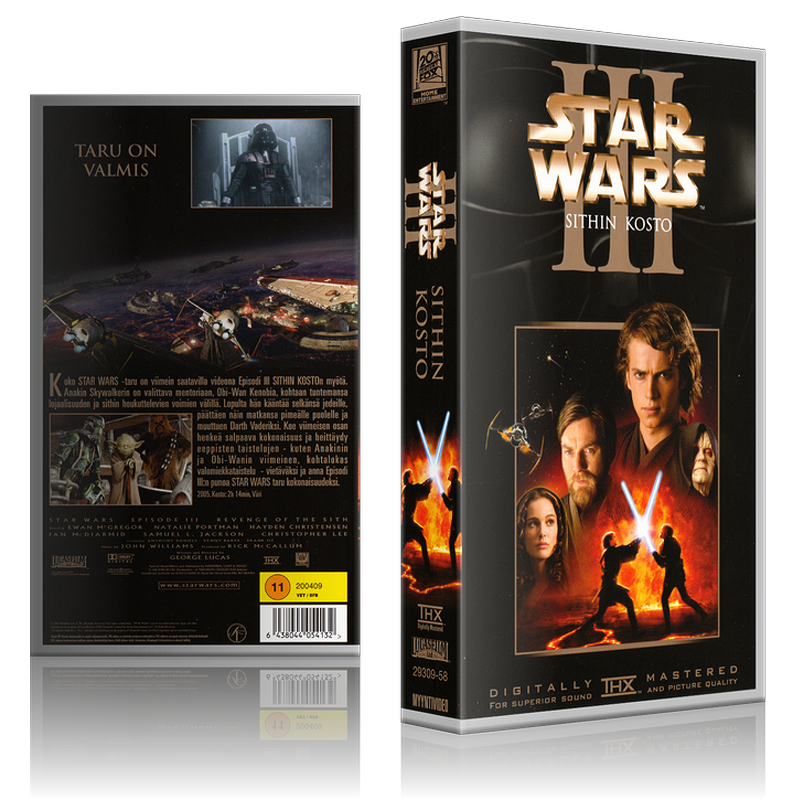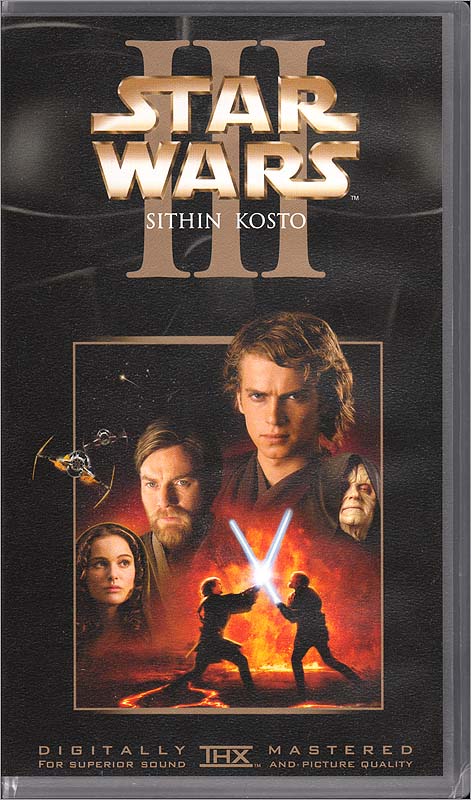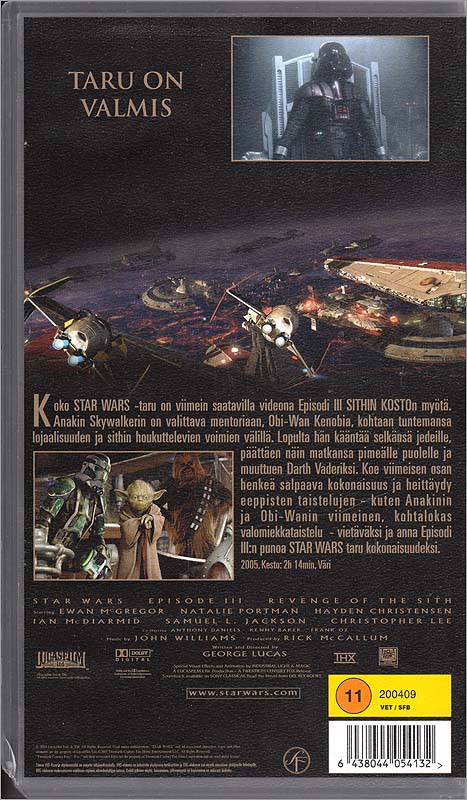 Star Wars Episode III, VHS, SF Film Finland, 2005

Yes, Episode III was released on VHS in Finland as well. A fellow Finnish collector alerted me to the existence of this, and was kind enough to track down and forward me a copy.

It seems almost every VHS copy of Episode III I come across is either in mint condition or sealed. They sure haven't been played a lot!