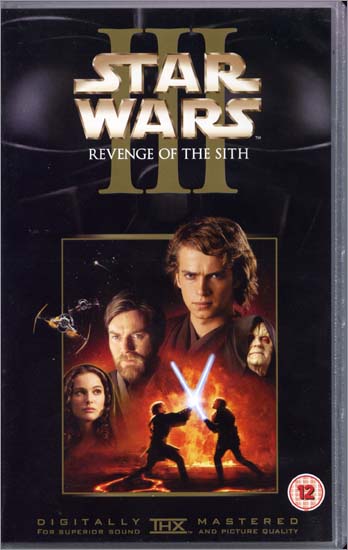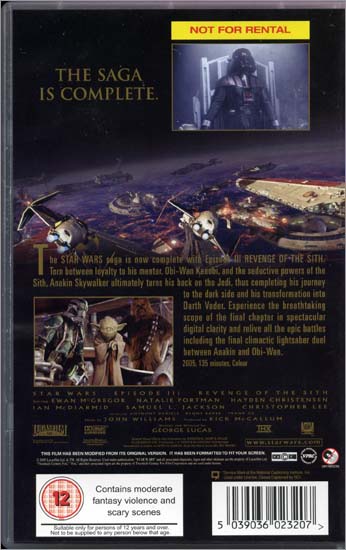 Star Wars Episode III, VHS, Fullscreen, 20th Century Fox Home entertainment UK, 2005
By 2005 VHS tapes had been more or less phased out of the UK market. Only major Hollywood fare and childrens programming (i.e. Disney) was released on VHS.

The UK production numbers appear to be small, as just one year after it was released, the tape was out of print. This makes the VHS release of Star Wars Episode III such a sought after item, and it now fetches exorbitant prices on second hand markets such as eBay and Amazon marketplace. I bought mine when it was still widely available and avoided the rush. The case is not shrinkwrapped, but the actual tape inside is.

There was also a rental version released in the UK.

So far, I've ascertained that Episode III was released on VHS in Finland, Germany and Australia as well.