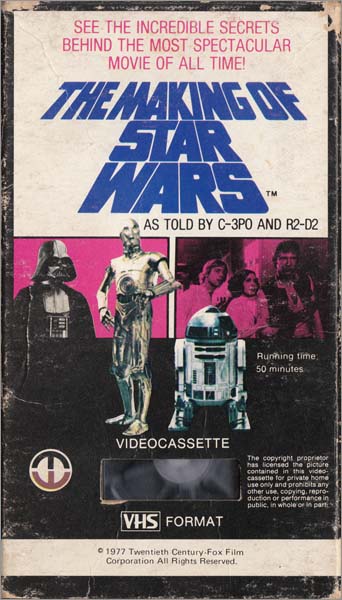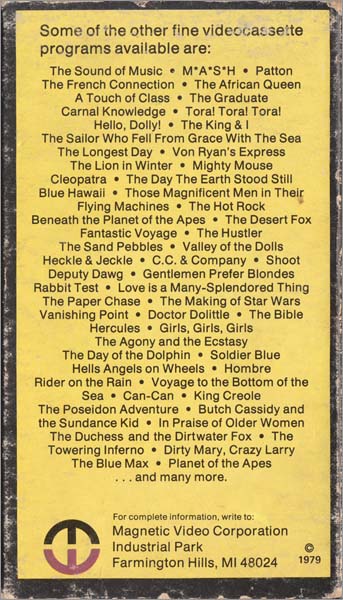 The Making of Star Wars, VHS, Magnetic Video, USA 1979
Magnetic Video was bought by Fox in 1979 and became 20th Century-Fox video. Magnetic Video had branches in the US, UK and Australia.

I've only seen this once on eBay, and snagged it right away. The seller seemed almost surprised it sold at all. To me, this was a major find, a tape I never knew existed. One man's trash is another man's treasure.

Also available on Betamax. See also the UK counterpart.