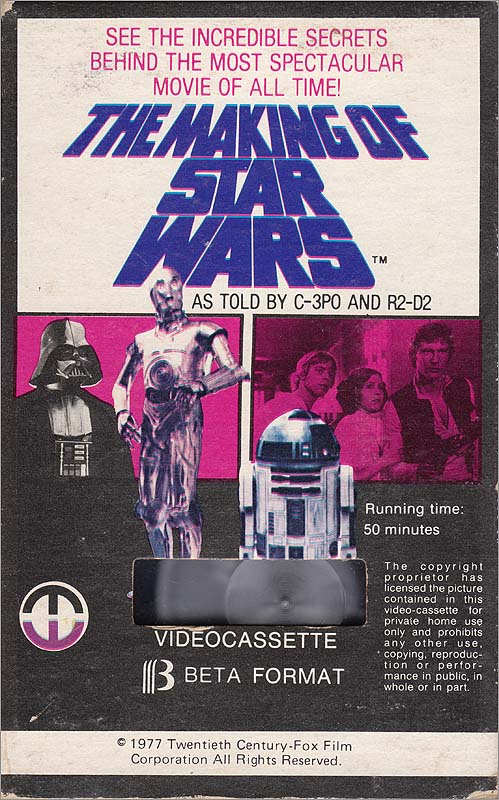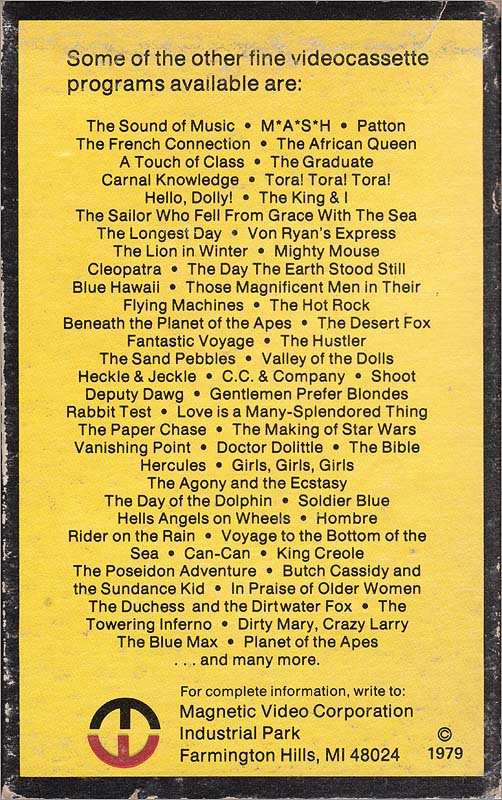 The Making of Star Wars, Betamax, Magnetic Video, USA 1979
Magnetic Video was bought by Fox in 1979 and became 20th Century-Fox video. Magnetic Video had branches in the US, UK and Australia.

Also a rare find on eBay, sold as a sweetener along with a stack of Star Wars themed children's books.

Also available on VHS. See also the UK counterpart.