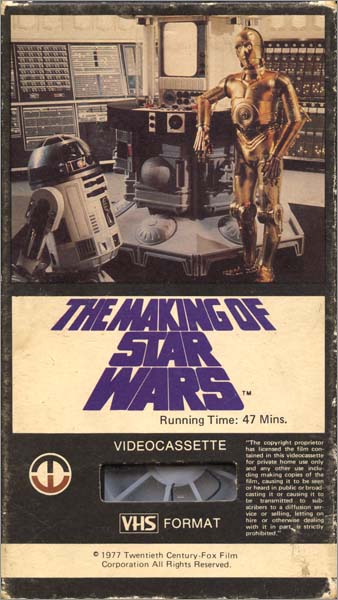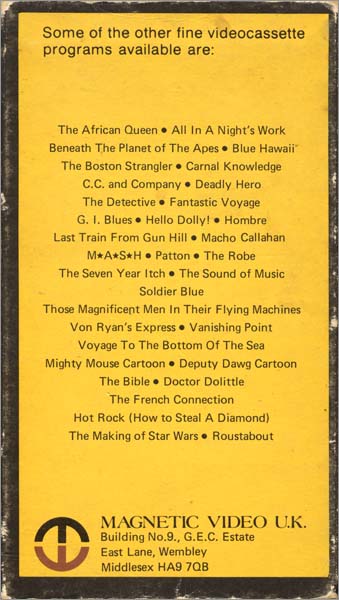 The Making of Star Wars, VHS, Magnetic Video UK 1979
Magnetic Video was bought by Fox in 1979 and became 20th Century-Fox video. I believe this was released in 1979, as that's the year that is printed on the US release of the same tape.

It shows up now and then on eBay, but fails to reach a high price.

See also the UK Betamax counterpart and the USA VHS counterpart.