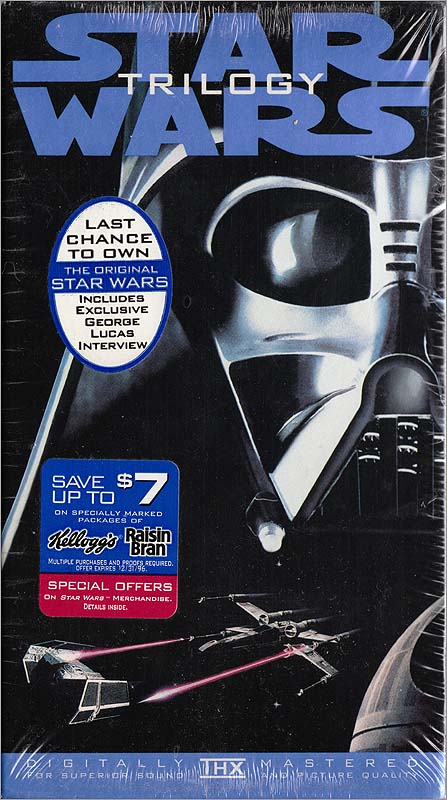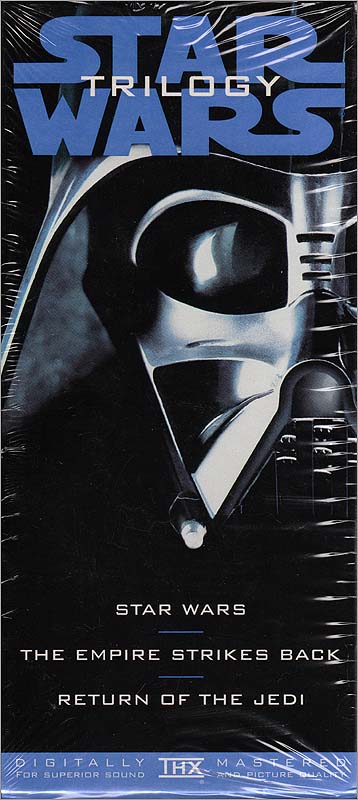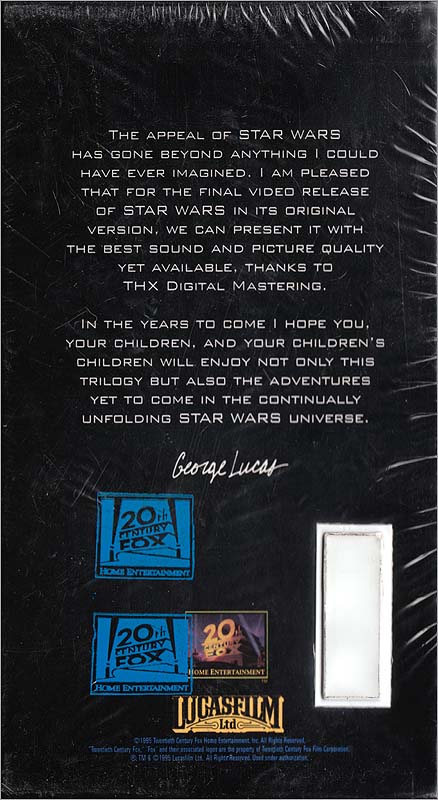 Star War Trilogys, VHS, Fullscreen, 20th Century-Fox Home Ent, USA 1995
Box set of the so-called "faces" releases, issued on both VHS and Laserdisc in North America. The last time the original versions of the first trilogy was released on home video. All three movies could also be bought separately.

I think this is the only time in human history the marketing people thought it was a good idea to promote that there was a newer, improved version coming. "Hey! We're milking you for everything you got!"

Shrinkwrapped copy shown. The white rectangle on the back is an anti-theft alarm trigger.