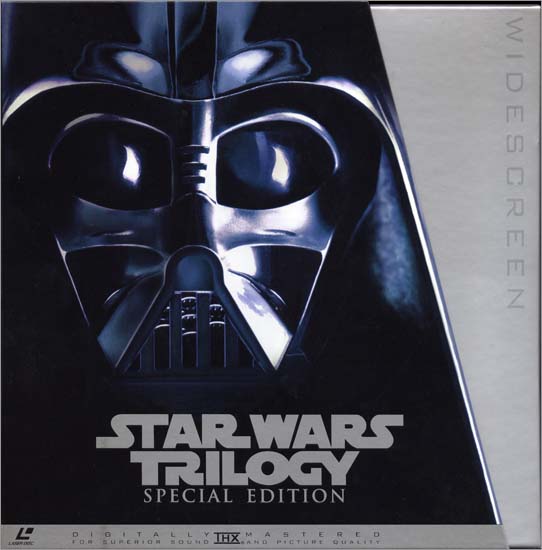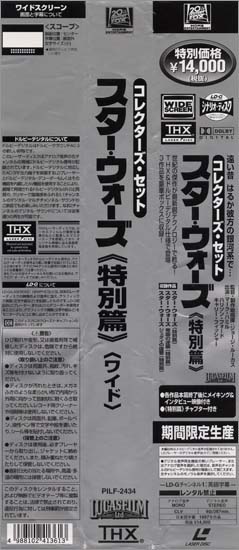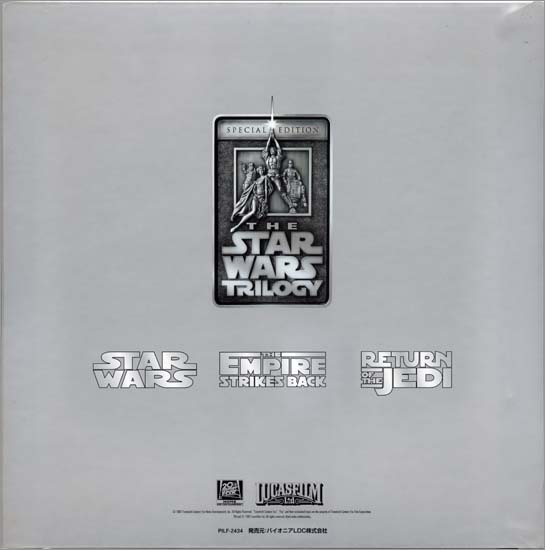 Star Wars Trilogy Special edition, Laserdisc, 20th Century Fox Home Ent. Japan, 1997
Japanese laserdiscs are highly regarded for their often superior image quality and more durable manufacture than their US counterparts. Home video media command high prices in Japan, and Laserdiscs are no exception. Though the format is now defunct, the prices on the second hand market remain high.

Japanese laserdiscs fetch a higher price if they come with their original OBI, a price/information strip that is common on Japanese media but often discarded by the original buyer. The OBIs usually have some sort of decorative function and complements the artwork.

Japanese laserdiscs have Japanese subtitles permanently superimposed on the image. Luckily, for Widescreen versions the subtitles stay in the black bars of the letterboxed image. All alien dialogue is of course only subtitled in Japanese.