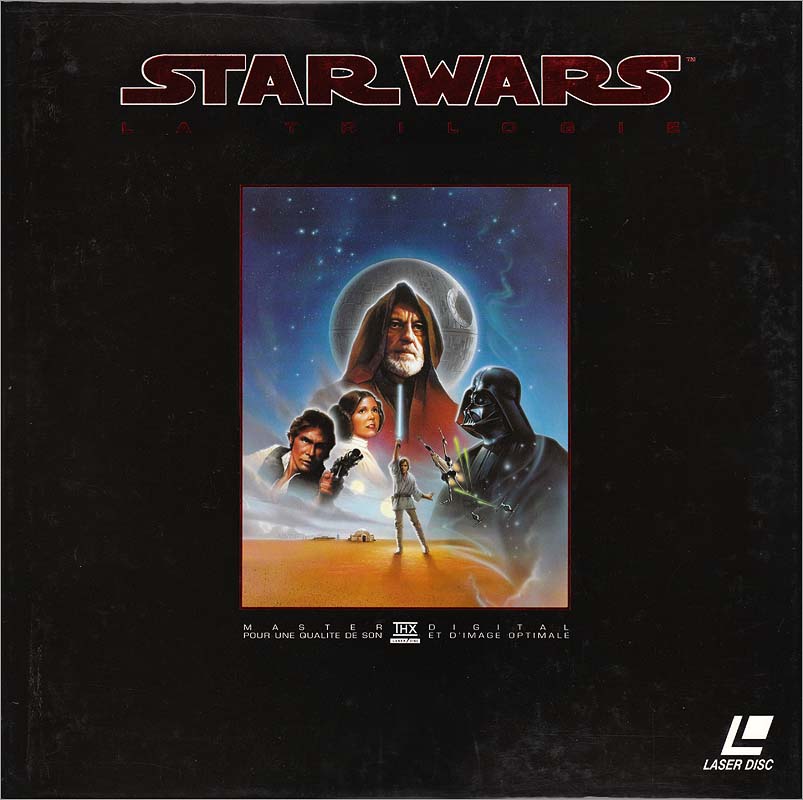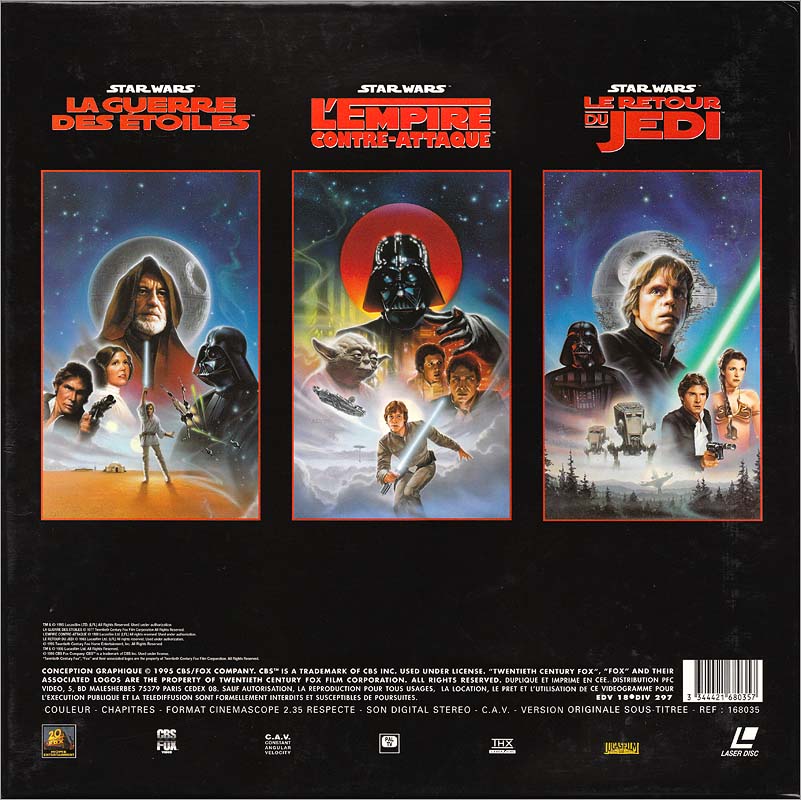 Star Wars Trilogy, Laserdisc, 20th Century Fox Home Ent. France, 1995
The set features all three of the original movies in the Laserdisc CAV format. The films come in a sturdy, glossy box, with a set of prints of the John Alvin poster art and several matte paintings.

The box set contains the films with original, english audio and french subtitles. The stand-alone releases were dubbed in french.