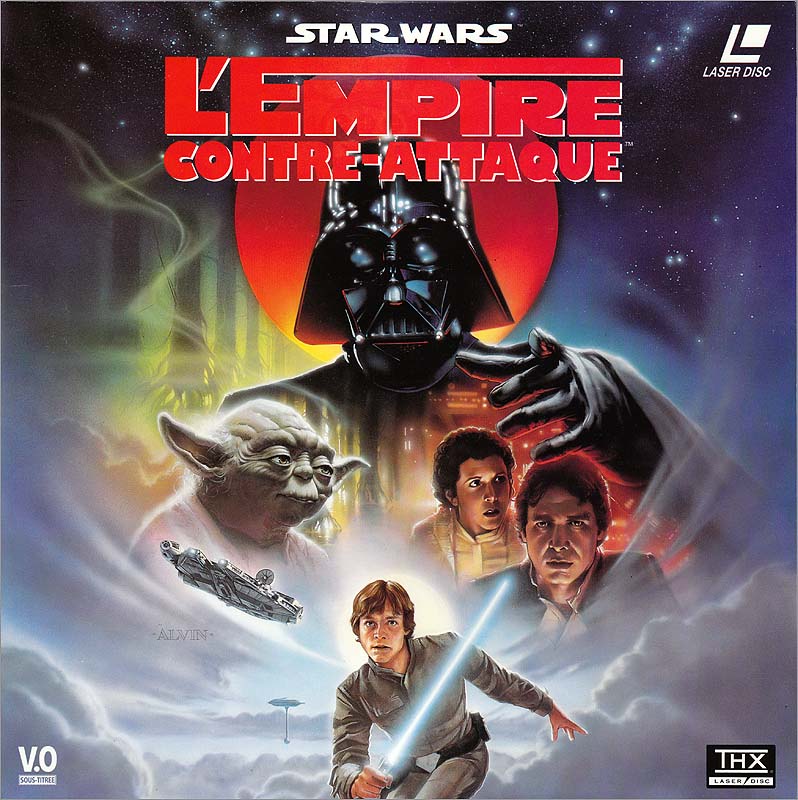 The Empire Strikes Back, Laserdisc, 20th Century Fox Home Ent. France 1995
Part of the Star Wars Trilogy box set from France. These discs feature original, English audio with french subtitles. These editions were only available in this box set. The stand-alone releases had french dubbing only.

Apart from the V.O (version originale) notation on the bottom left of the front and the different catalogue numbers, the covers are identical to the stand-alone releases. The fact that the box-set discs also have dedicated catalogue numbers and a UPC barcode suggests they could have/may have been sold separately.