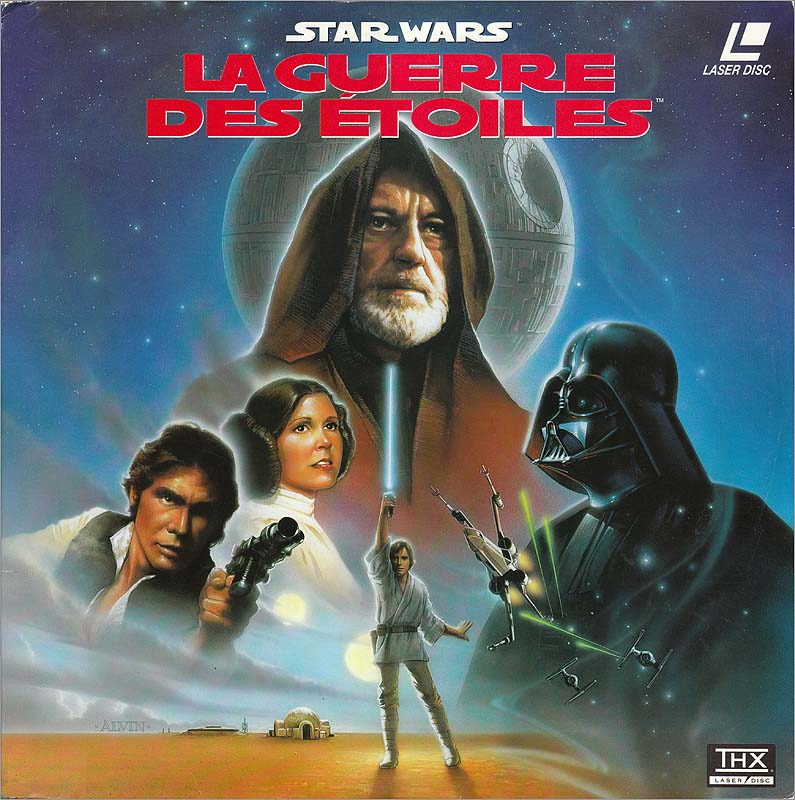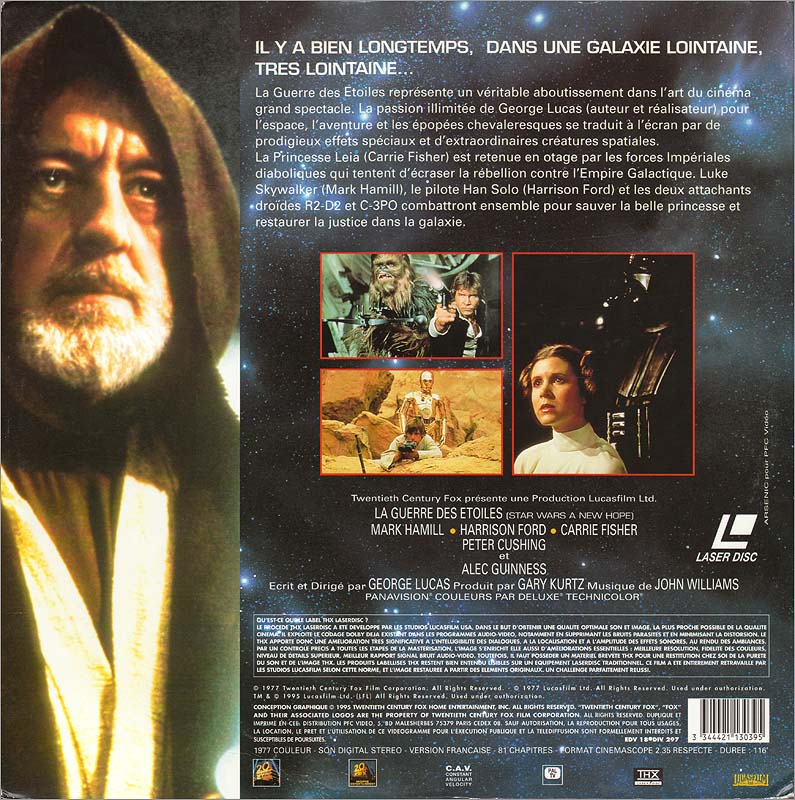 Star Wars, Laserdisc, 20th Century Fox Home Ent. France 1995
1995 release of the original films on Laserdisc in France. All the films were released in their original widescreen aspect ratio. Additionally. the films were formatted in CAV to enable flawless trickplay, splitting each film to four sides.

There was a sticker noting the CAV formatting on the shrinkwrap of factory-sealed discs: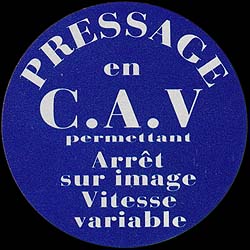 There was also a box set collecting the three films issued at the same time, but that set was the only one to feature english audio. These, separate, releases have french dubbing only.