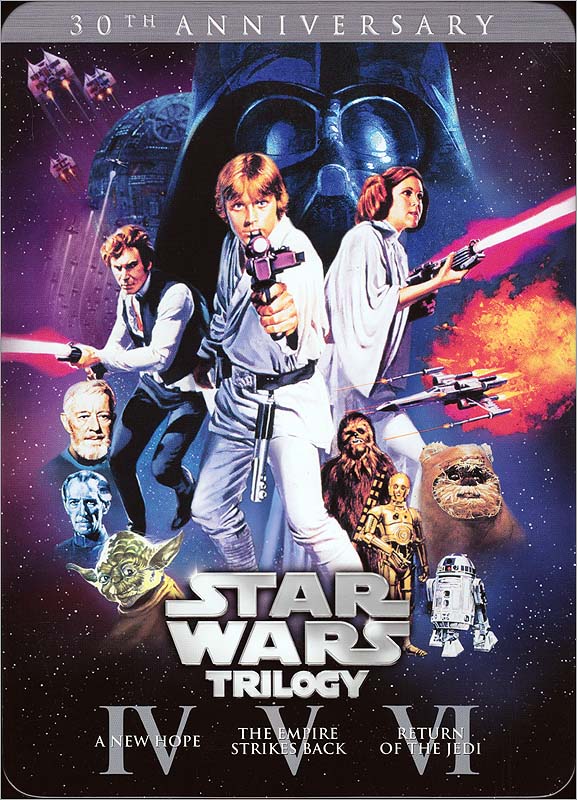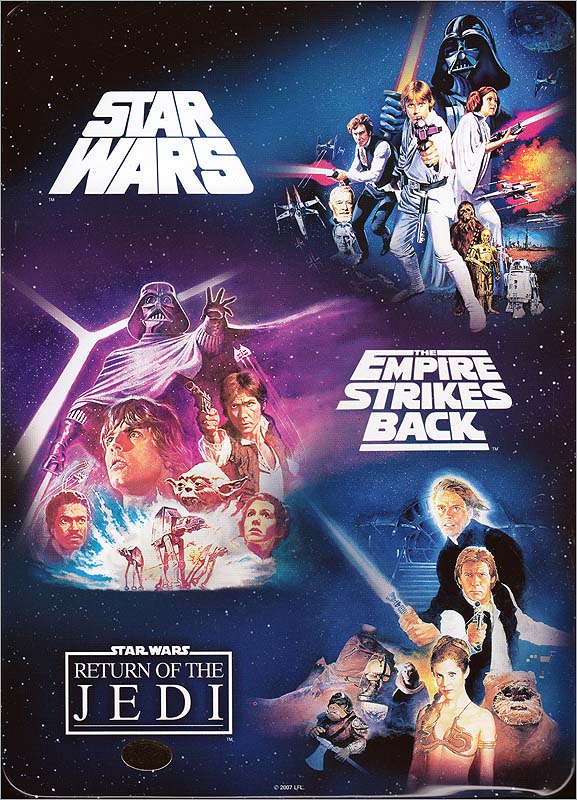 Star Wars Trilogy, DVD, 20th Century-Fox Home Ent. Australia 2007
Tin box holding the regular Australian releases on DVD. The discs were also sold separately. The Star Wars logo and 30th anniversary letters are embossed. The small, oval sticker on the back says "Made in China". You'll also note the Australian ratings sticker on the spine.

There are similar tins from the U.S. (Best Buy exclusive) and the U.K. I don't know if the U.K. and Australian releases were retailer exclusives as well.