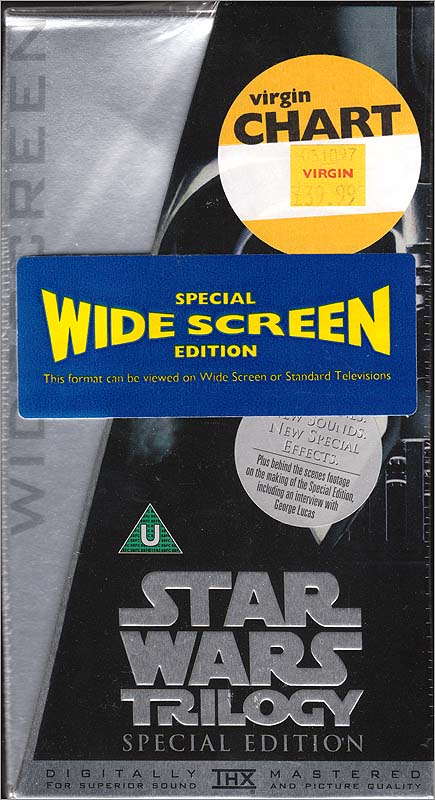 Return of the Jedi Special Edition, Widescreen, VHS, 20th Century-Fox Home Ent, UK 1997
Sealed copy
This is a sealed copy of the Star Wars Special Edition box set issued in the UK in 1997.

As you can see, English retailer Virgin were careful to mark this set as Widescreen, and assure customers that playback was compatible with regular televisions.

That's a £39.99 sticker dated October 3, 1997 on the front. It's details like that which make collectors like me go after sealed copies.