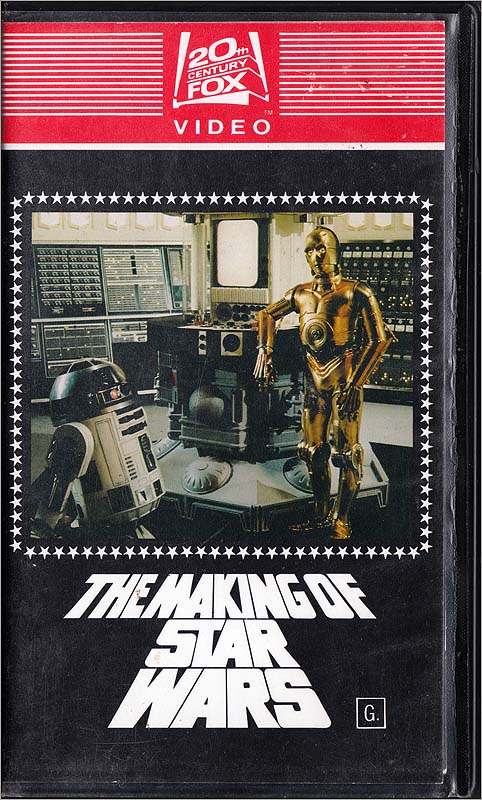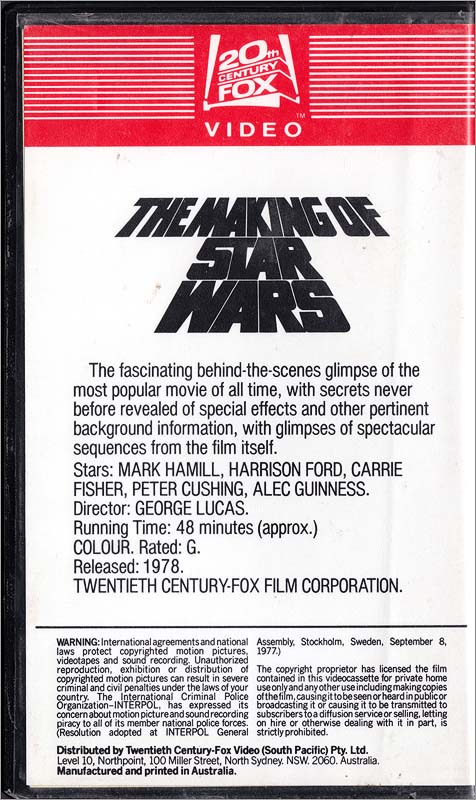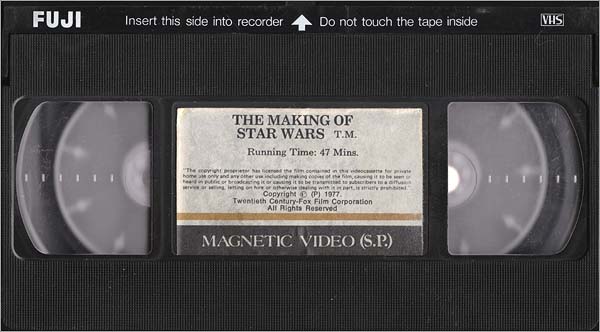 The making of Star Wars, VHS, Fullscreen, 20th Century-Fox video, Australia 1982
Australian rental tape of The Making of Star Wars. There seems to be a discrepancy between the cover and the actual tape it housed. The tape is the Magnetic Video release, and I believe this has been switched somewhere. I bought this on eBay with a colour photocopy of the cover. Luckily I had purchased a legitimate cover (no tape) previously and paired them up for this. I'll still have to look for the actual Fox tape and the Magnetic Video cover (most likely a cardboard slipcase if the UK and US releases are anything to go by).

This cover bears no indication of release year, but due to the similiarity of the cover to the 1982 Fox release of Star Wars, I'm assuming they were releaesed close to each other.