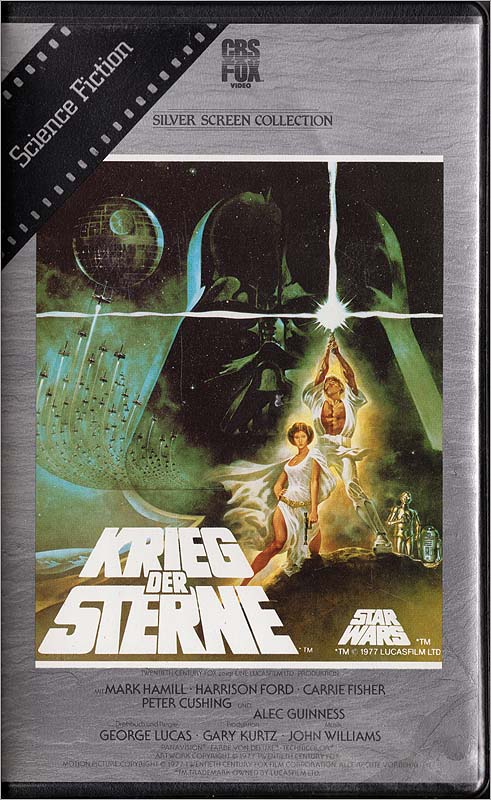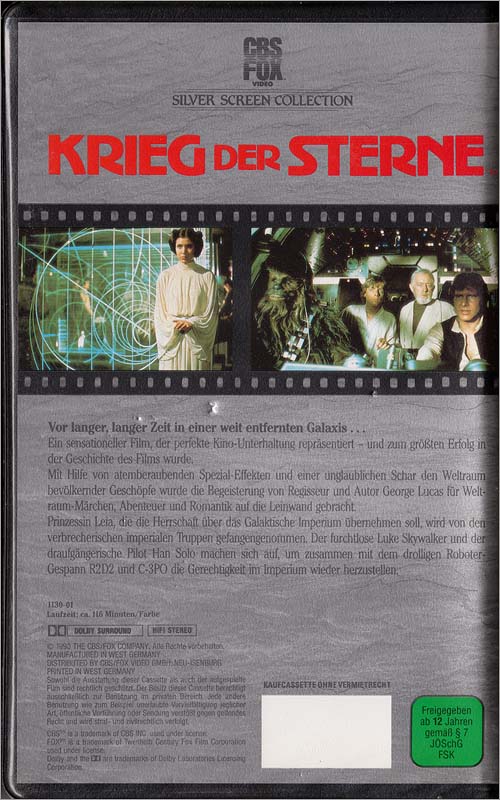 Star Wars, VHS, Sell-through tape, CBS/Fox video GMBH, Germany 1990
Like all videos in Germany, this was dubbed in German.

Part of the Silver Screen Collection from Germany. This appears to be #36. Empire and Jedi wouldn't follow until # 51 and #52. Guess this collection hogged some shelf space, huh?