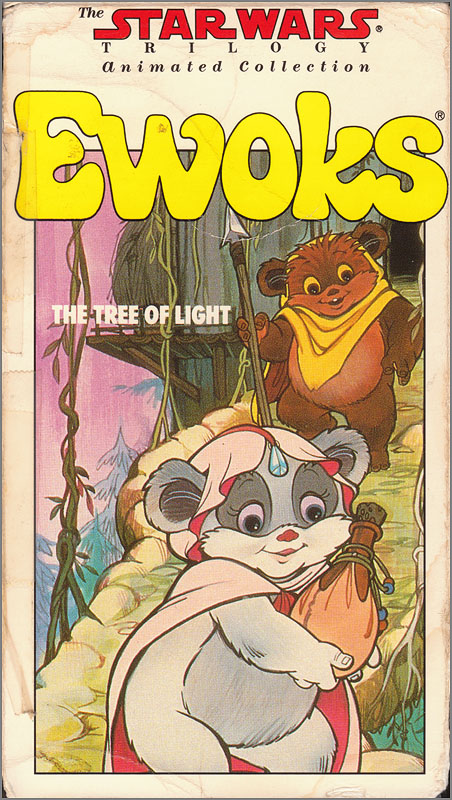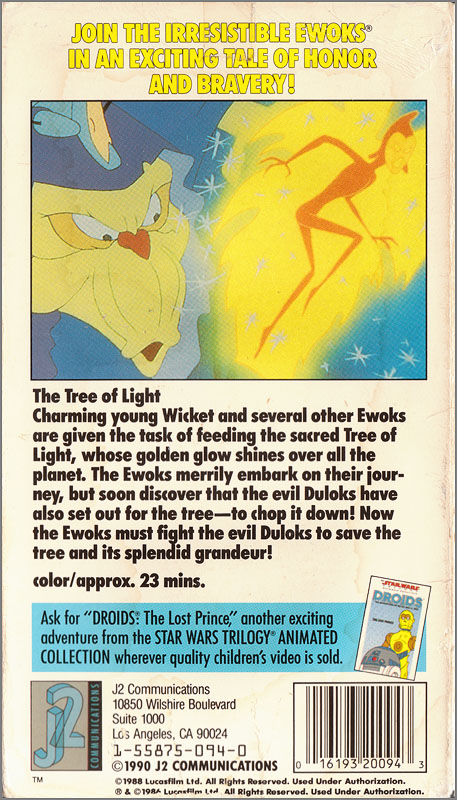 Ewoks - Tree of Light, VHS, J2 communications USA, 1990
This single-episode release comes in the US standard cardboard slipcase. The featured episode was also released in Ewoks Volume 1 by the same distributor.

The J2 releases have "cheap" written all over them, and attests to the status of these animated series in 1990. Droids and Ewoks fared much better in Europe, where CBS/Fox released several tapes in proper Amaray cases and nearly all of the episodes from both series.

My copy is in a sad state, but it is hard to find child-handled tapes in anything approaching acceptable condition. My search for a pristine copy continues...