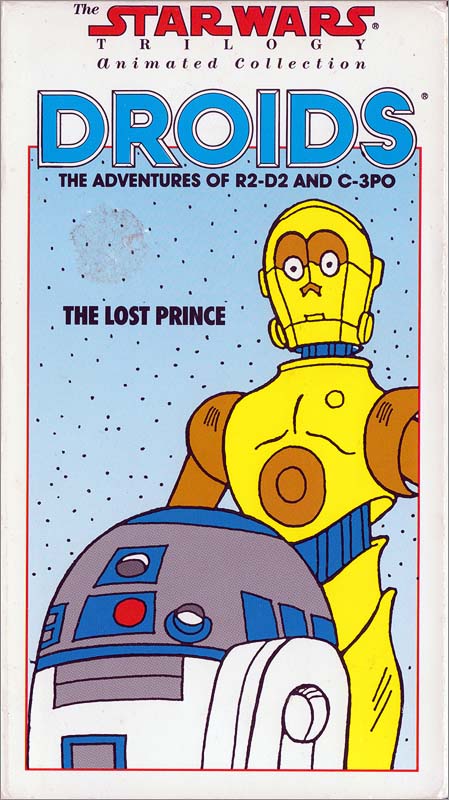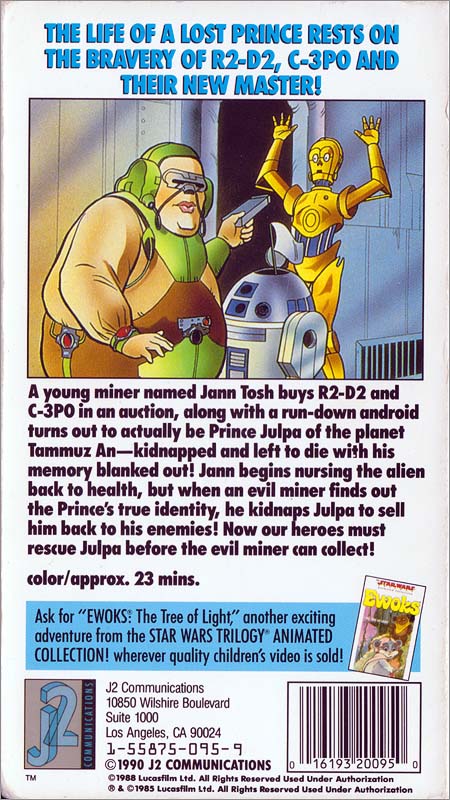 Droids - The Lost Prince, VHS, J2 communications USA, 1990
This tape contains a single episode from the Droids animated series. J2 communications issued two more tapes of Droids, in a "Special Double-length edition" containing two episodes each. The episode from this tape was repeated on volume two.

Comes in the US standard cardboard slipcase.