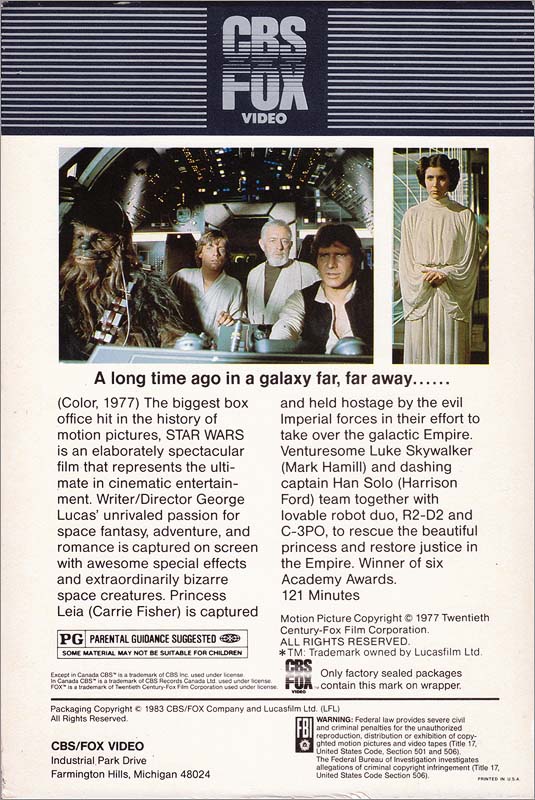 Star Wars, VHS, Fullscreen, CBS/Fox video, USA 1983
Reissue of the first sell-through release after CBS Video Enterprises and 20th Century Fox Video merged in 1982. You'll see the similar rebranding on all releases of the first Star Wars movie, across all formats.

These "drawer" versions are pretty neat, completely impractical but actually quite durable. CBS/Fox used the same cover for both the Beta and VHS releases, only covering up the "stereo" references for the mono-only Beta issues with stickers. See the Beta equivalent here.