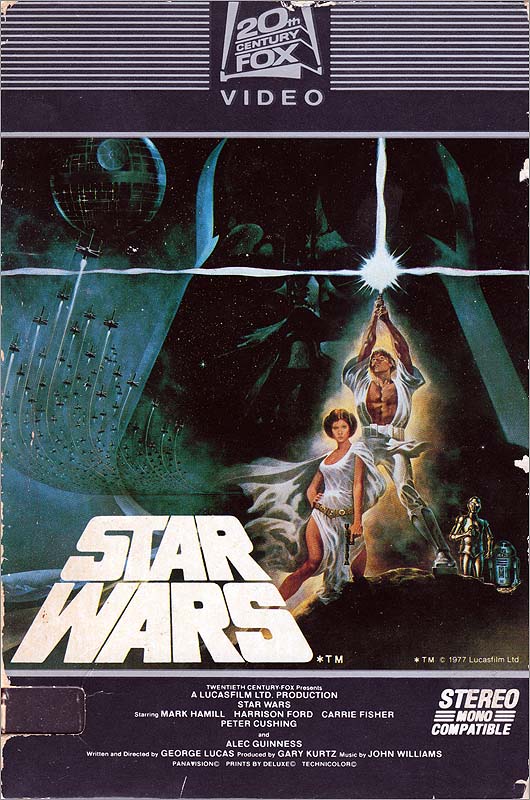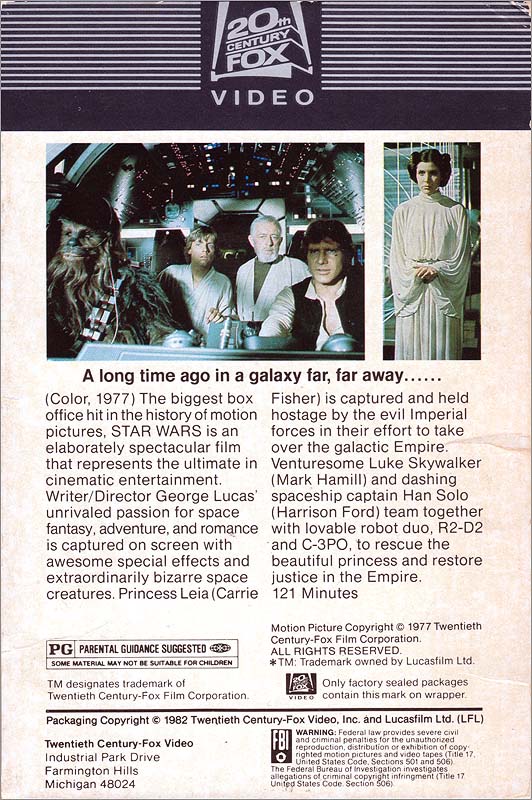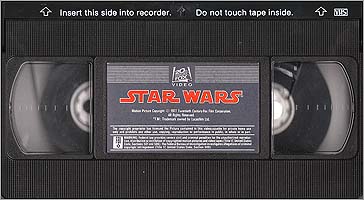 Star Wars, VHS, Fullscreen, 20th Century-Fox video, USA 1982
First US sell-through release from 1982, reissued the year after under the CBS/Fox banner.

The cardboard case houses a drawer that slides out with the tape inside. These "drawer versions" are pretty neat, completely impractical but actually quite durable. The 1983 CBS/Fox rerelease also came in a drawer case, but the slit on the spine was altered to not continue over to the front.