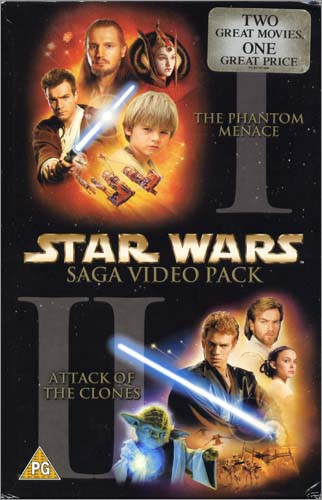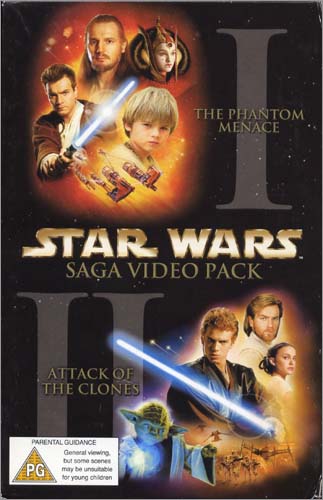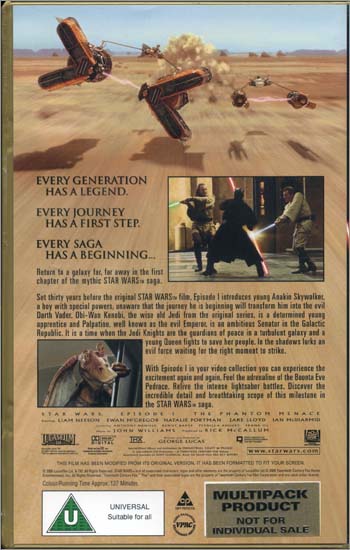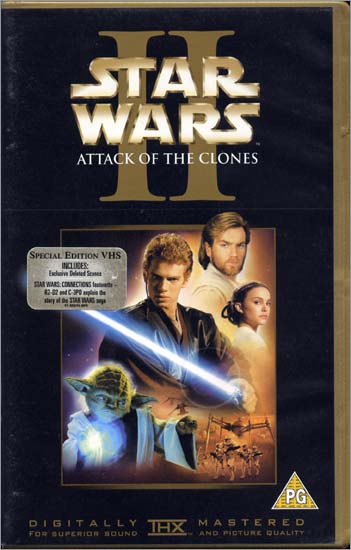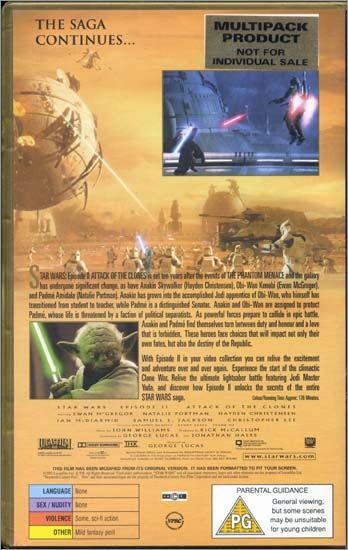 Star Wars Saga Videopack, Fullscreen, VHS, 20th Century Fox Video UK, 2002
This "Saga" twinpack contains the first two prequels in a simple cardboard slipcase and was
issued in conjunction with the home video release of Episode II in the UK. The tapes and boxes
are identical to the single releases, with only a "multipack product" sticker covering the original UPCs.
This box seems somewhat harder to come by than the single releases and I
suspect it wasn't produced in great numbers. The box set was out of print just two years
after being released, while the individual tapes were still readily available.