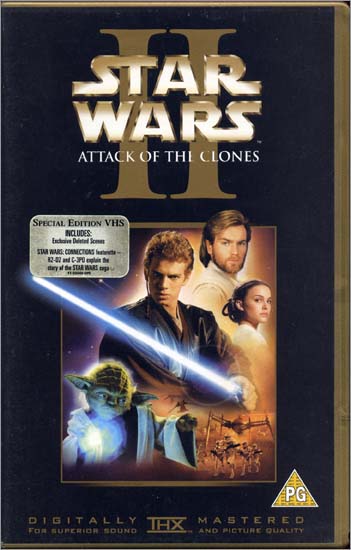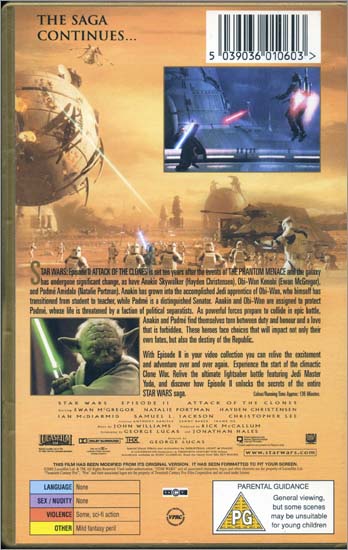 Star Wars Episode II, VHS, Fullscreen, 20th Century Fox Video UK, 2002
To my knowledge only a pan&scan version was released in the UK.
Fortunately, Fox Video sprung for the gold box that matches the gold printing on the sleeve. They would not do so for Episode III released three years later.