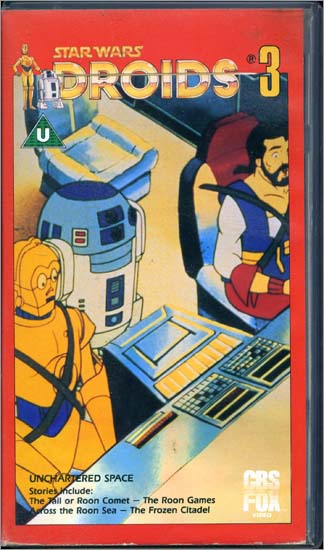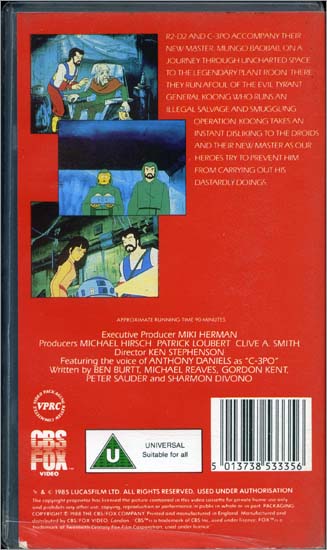 Droids Volume 3, VHS, CBS/Fox Video UK, 1985
Droids was released across four volumes in the UK, omitting just one episode from the entire series. The episodes all have their original title cards, but run consecutively with one set of opening and closing credits to a tape.

These tapes are hard to find in something resembling decent condition as most have been handled roughly by their intended pre-school audience. Though intended for sell-through I've come across many copies from rental stores.

Volume three seems to be the most scarce of all the UK Droids tapes. I assume it was released last in the series and in fewer numbers.