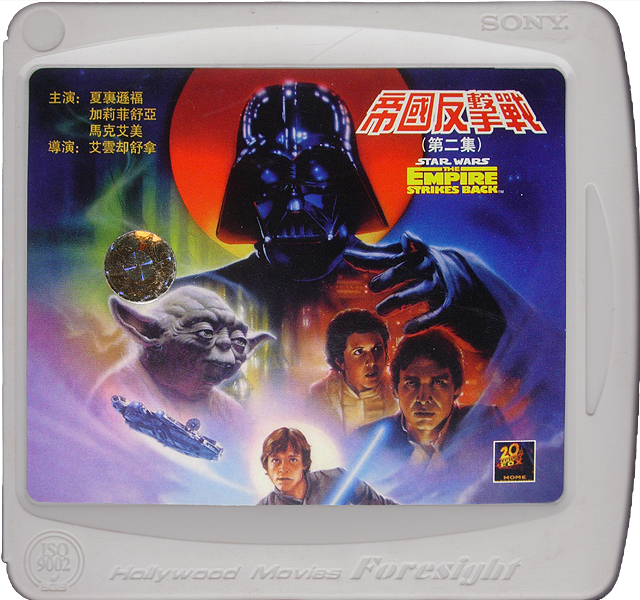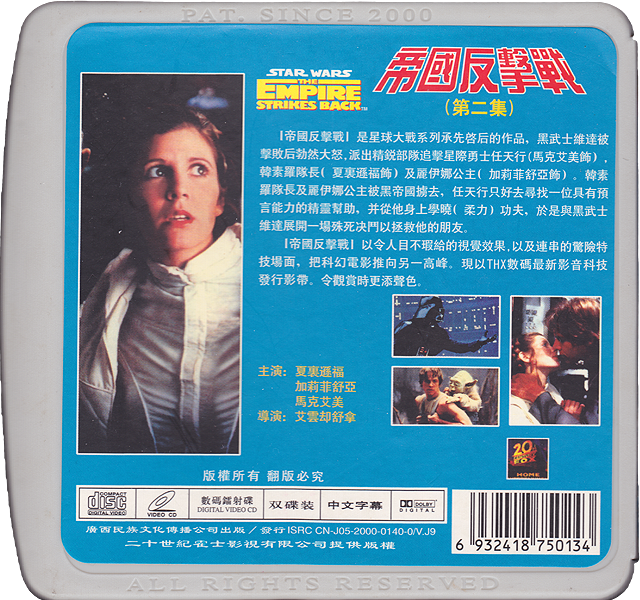 The Empire Strikes Back, VCD, China, 1999
These are ports of the 1995 THX Laserdisc releases from Hong Kong, complete with burnt-in subtitles and the THX Laserdisc intro. They even included the 1995 George Lucas interviews.

The artwork is applied as a sticker. The spine label was peeling off, so I had to glue it back on. I have never come across VCDs in this kind of packaging before. The case holds up to three discs and bears the SONY logo, but I suspect the Japanese electronic giant had nothing to do with these releases. The case bears a year 2000 patent, but the accompanying discs' files are dated 1999.

The three VCDs in this series were kindly donated to me by a fellow Star Wars fan from Germany. Gerald found them in a local flea-market for 5 Euros and promptly sent them to me. Star Wars brings out the kindness of strangers.