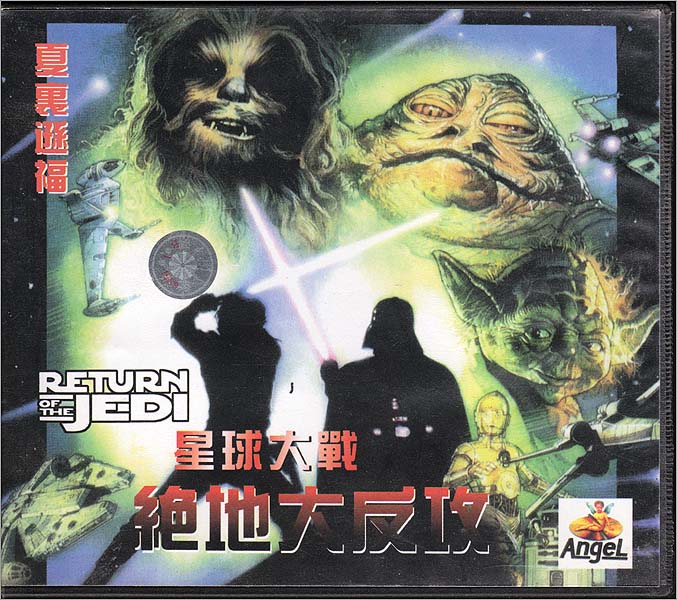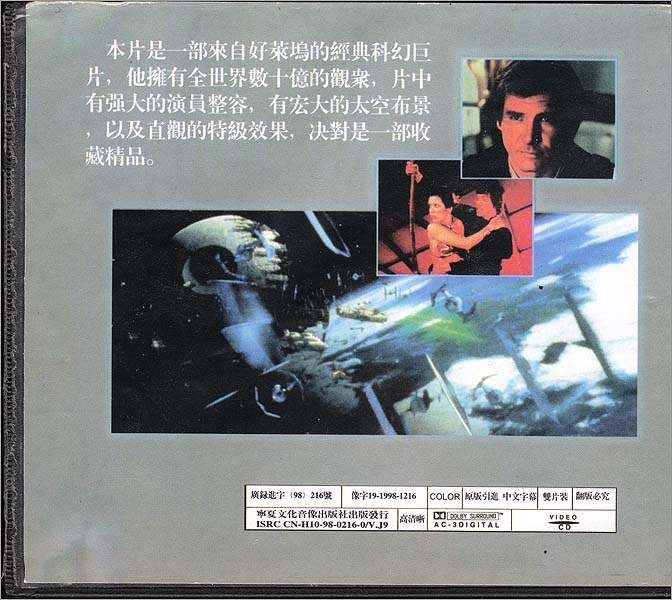 Return of the Jedi, VCD, Angel, China Year unknown
Bootleg VCD of the theatrical version of the film released by "Angel". The film has chinese subtitles, also for the alien languages. I'm sure the other films were released as well.

This came in an Amaray style, 2cd box. Never seen one of those before.