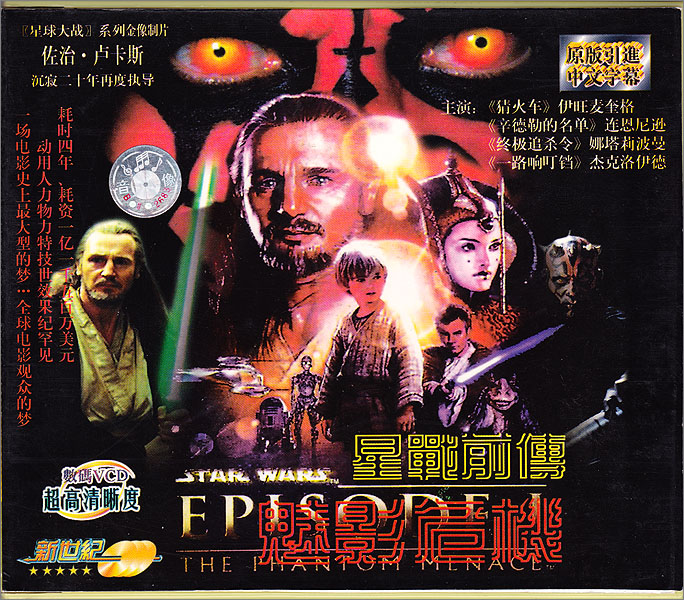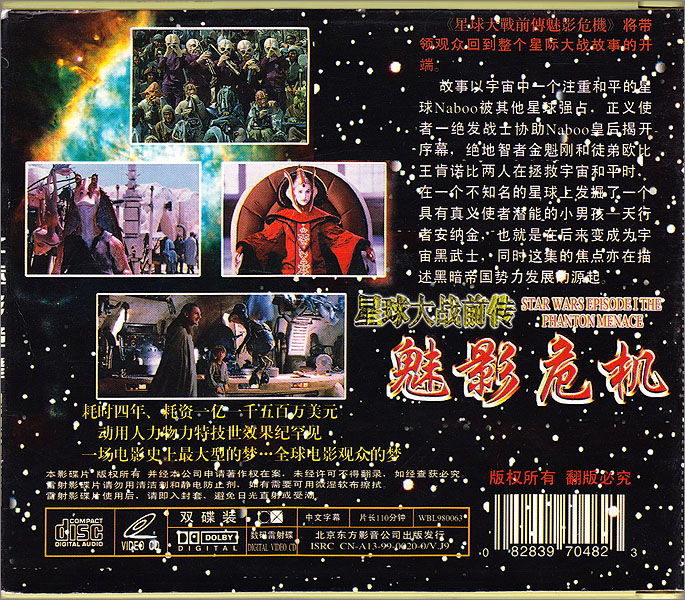 Star Wars Episode I, VCD, Bootleg, China 1999
This VCD is sourced from a widescreen print that was the source of many a bootleg prior to the film's official video release. It has permanent Malay and Chinese subtitles, the latter of which are duplicated in the letterbox band for good measure. This telecined version was also released on bootleg DVD. The files are dated August 1999, three months after the film's premiere in the cinema.

Below are a few screenshots.