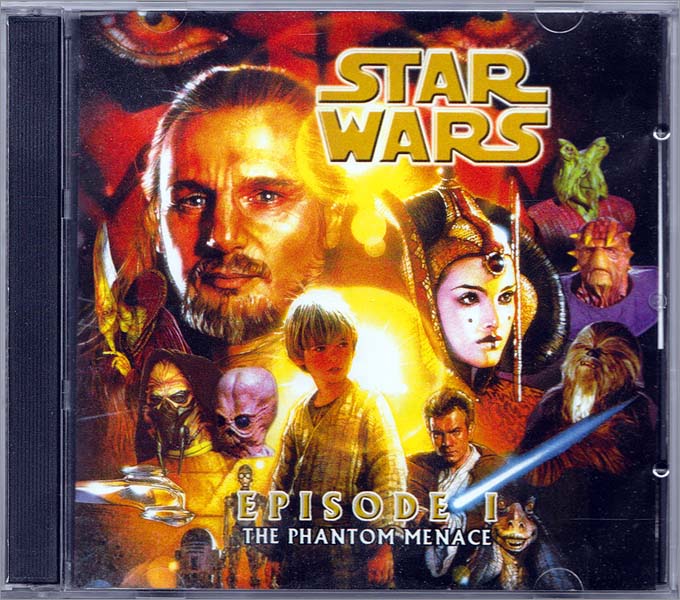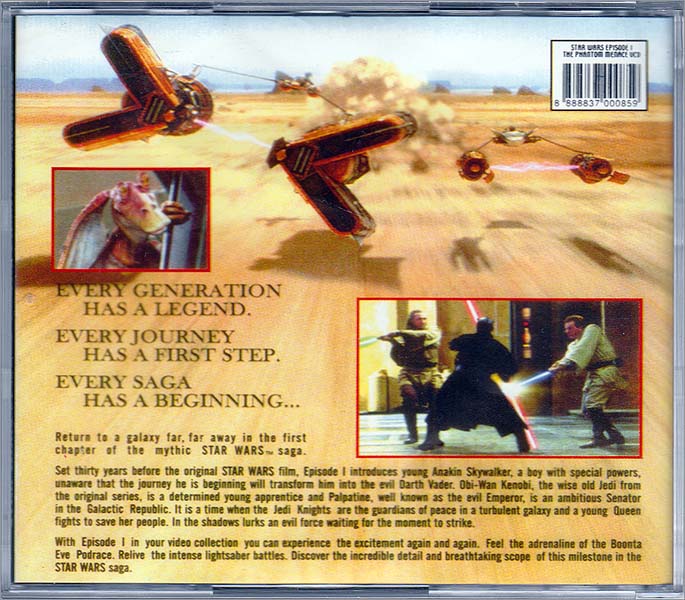 Star Wars Episode I, VCD, Bootleg, Malaysia 2000
What we have here, is a bootleg of the official Malaysian VCD. The difference is that Malay subtitles have been added to the picture. This is the theatrical version of the film, without all the added bits from the 2001 DVD.

Got this from a chap over in Australia.