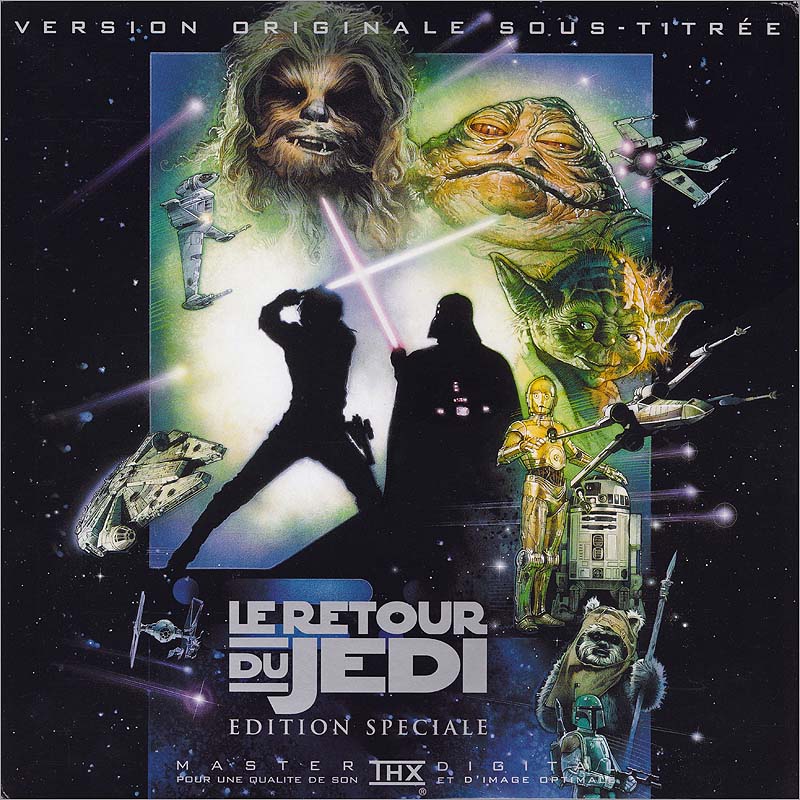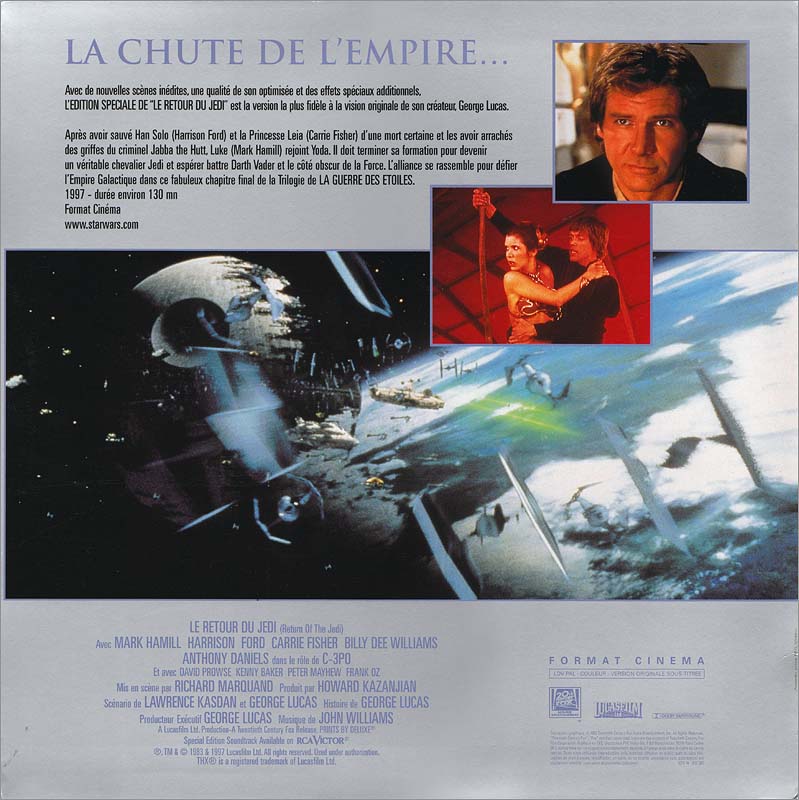 Insert: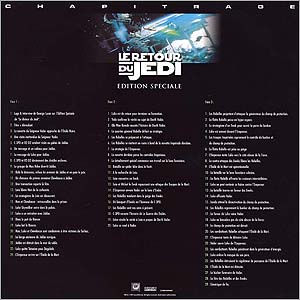 Return of the Jedi Special edition, Laserdisc, 20th Century Fox Home Ent. France 1997
Part of the Star Wars Trilogy Special edition box set from France. These discs feature original, English audio with french subtitles. These editions were only available in this box set. The stand-alone releases had french dubbing only.

Each movie comes with a full-colour chapter guide.