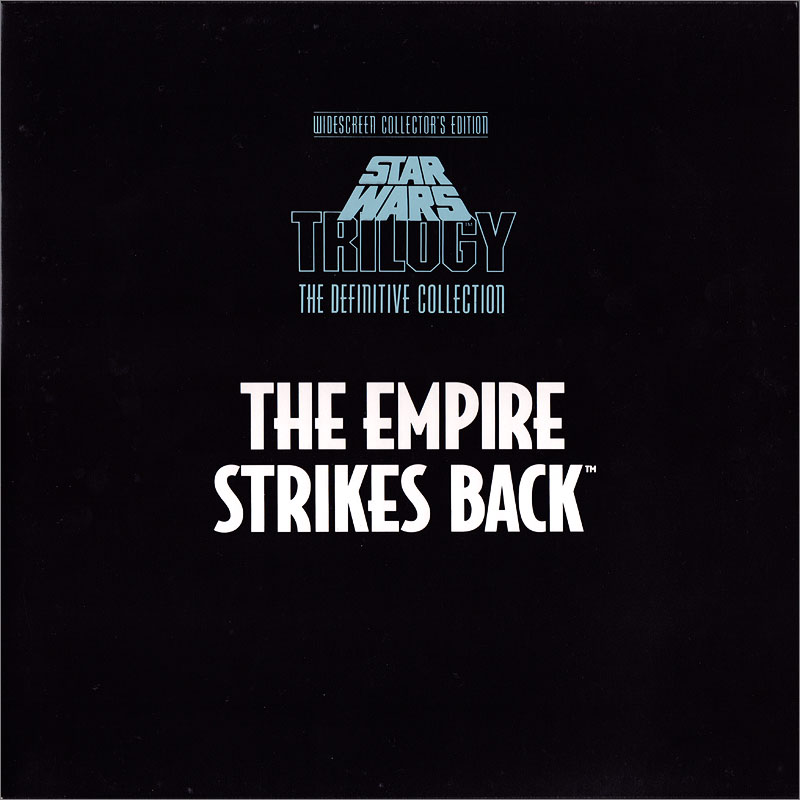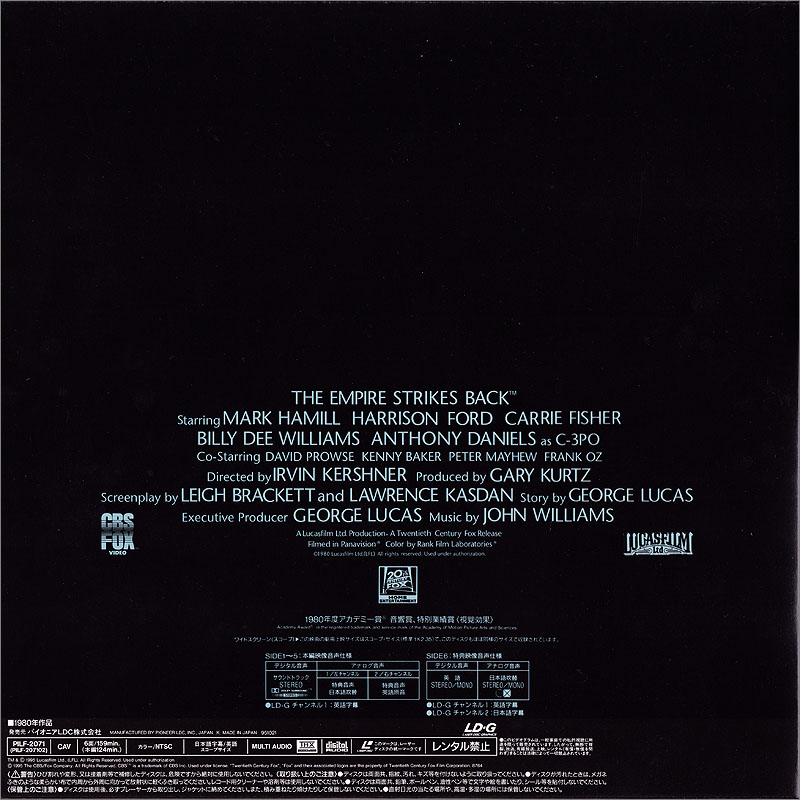 The Empire Strikes Back, Laserdisc, 20th Century Fox Home Ent. Japan 1995
Part of the 1995 re-release of the Star Wars Trilogy Definitive collection box set from Japan.

Each movie is spread over three discs in the CAV format, enabling flawless still frames and slow-motion advance. This release marks the first time the Star Wars films were released with audio commentaries.

Even though these are essentially identical to the disc in the 1994 box set, the sleeves have been slightly redesigned compared to the previous releases. The LD-logo is missing from the front, and the credits on the back are rendered in a different font.