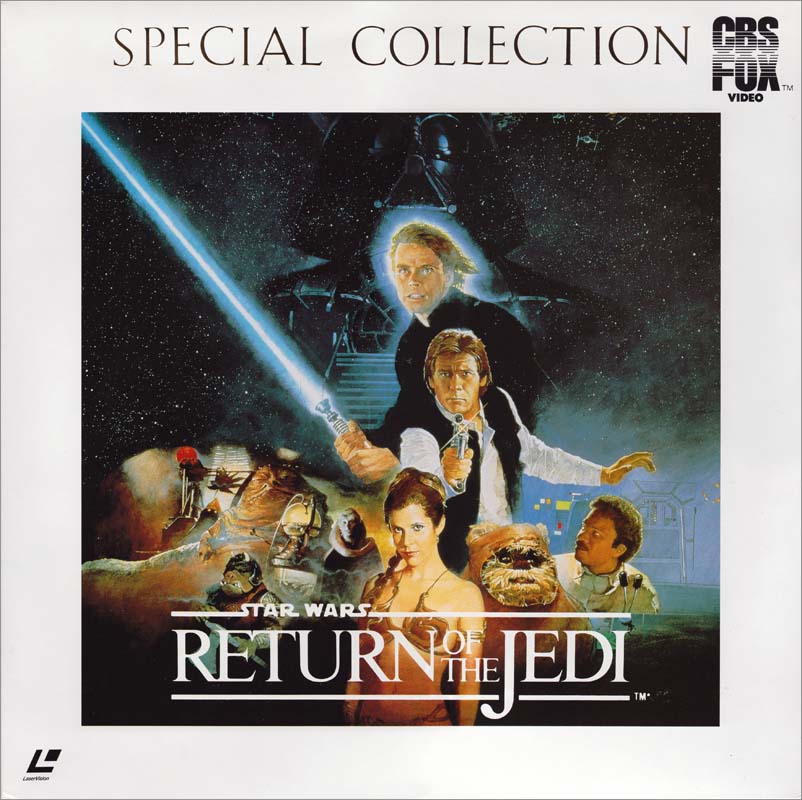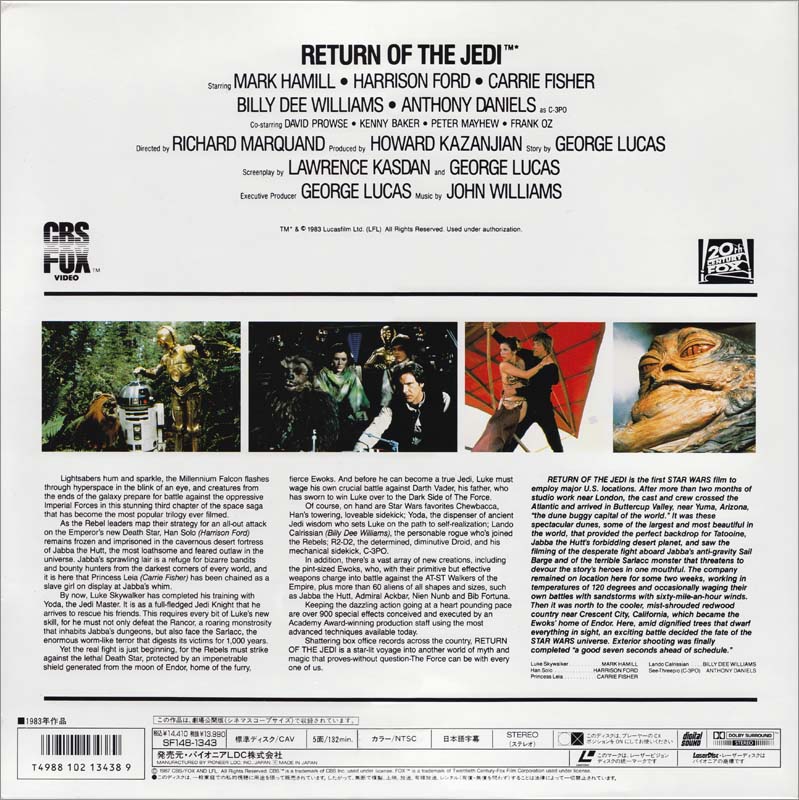 Return of the Jedi, Laserdisc, CBS/FOX Video Japan, 1987
The "Special Collection" releases were formatted in CAV, enabling flawless frame advance and reverse, something the Star Wars movies were ideal for.

It doesn't show on the scan, but the "Special Collection" letters were printed in gold. In fact, CBS/Fox went all out for these releases. All discs came in their own sleeves, with chapter descriptions for each disc. Very classy. Japanese discs usually have an insert, and these were no exception.

Also released in a box set. The Star Wars disc is dated 1986, while Empire and Jedi are dated 1987. I always assumed they were released together, but I may be wrong.

Japanese laserdiscs command a higher price if they come with their original OBI, a price/information strip that is common on Japanese media but often discarded by the original buyer. The OBIs on these discs were wider than usual.