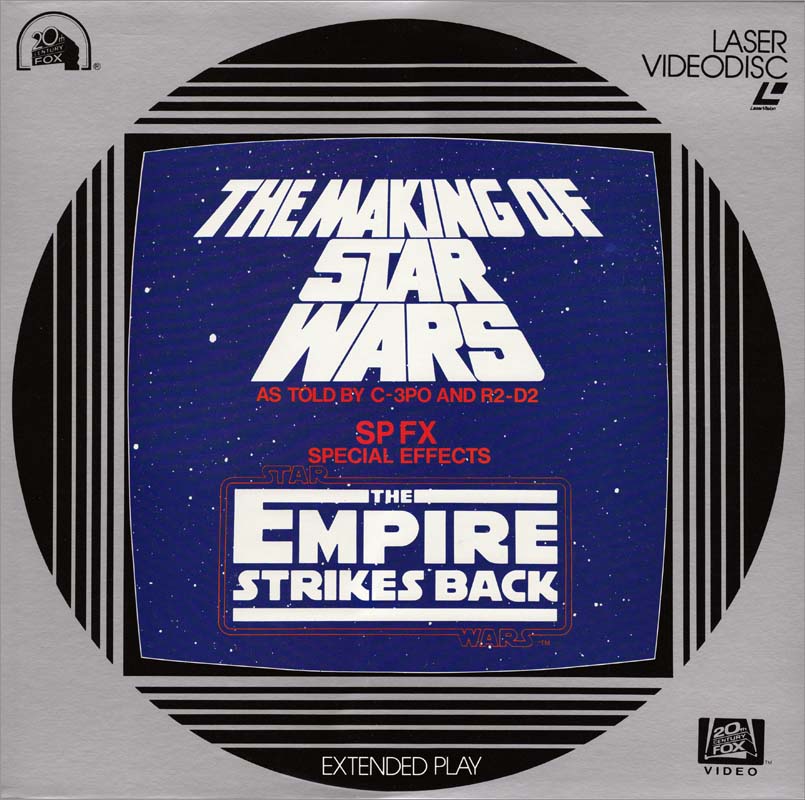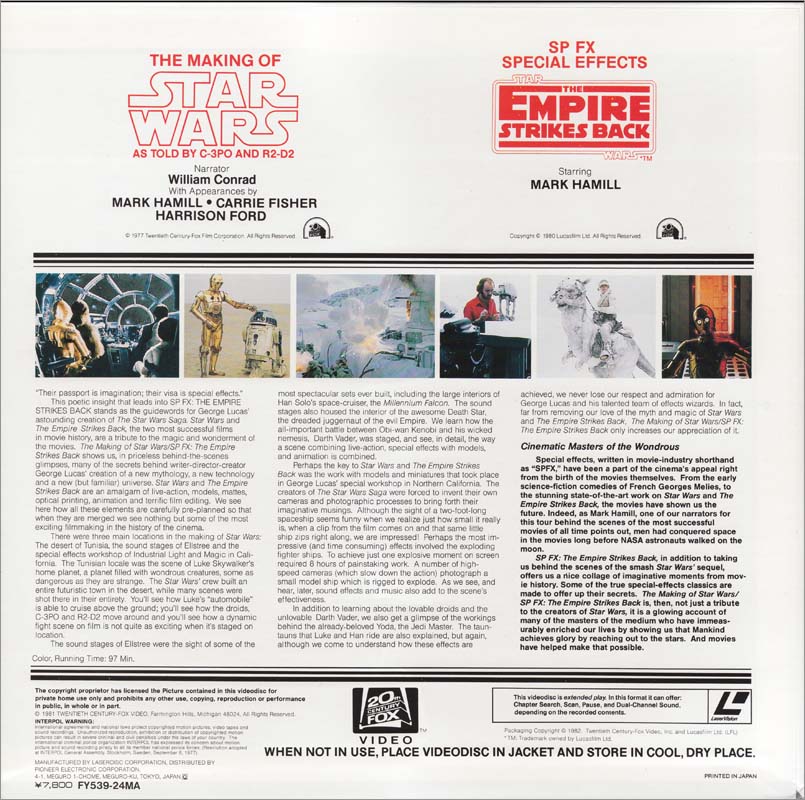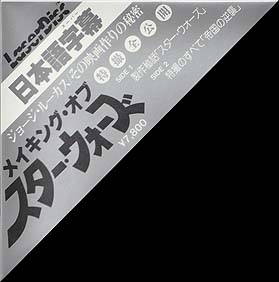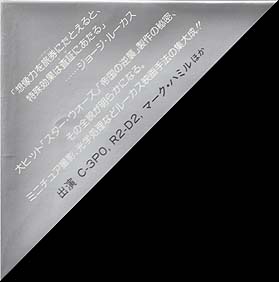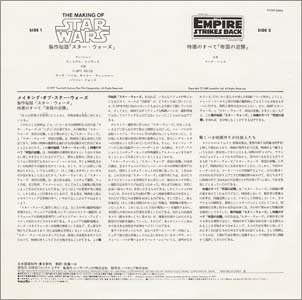 The Making of Star Wars / SPFX: The Empire Strikes Back, Laserdisc, 20th Century-Fox Video, Japan 1982
Version "B"
This Version "B" is a repressing of Version "A". It adds a serial number to the lower left corner on the back, otherwise they appear identical. The color differences between the two are due to being scanned on different scanners.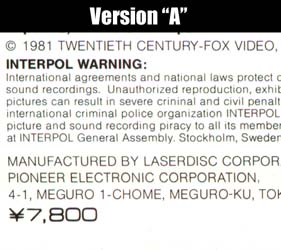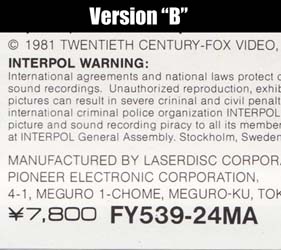 This disc came with an OBI and an insert.
I'm not sure the differences between the pressings are even worth mentioning, but I like to be thorough.