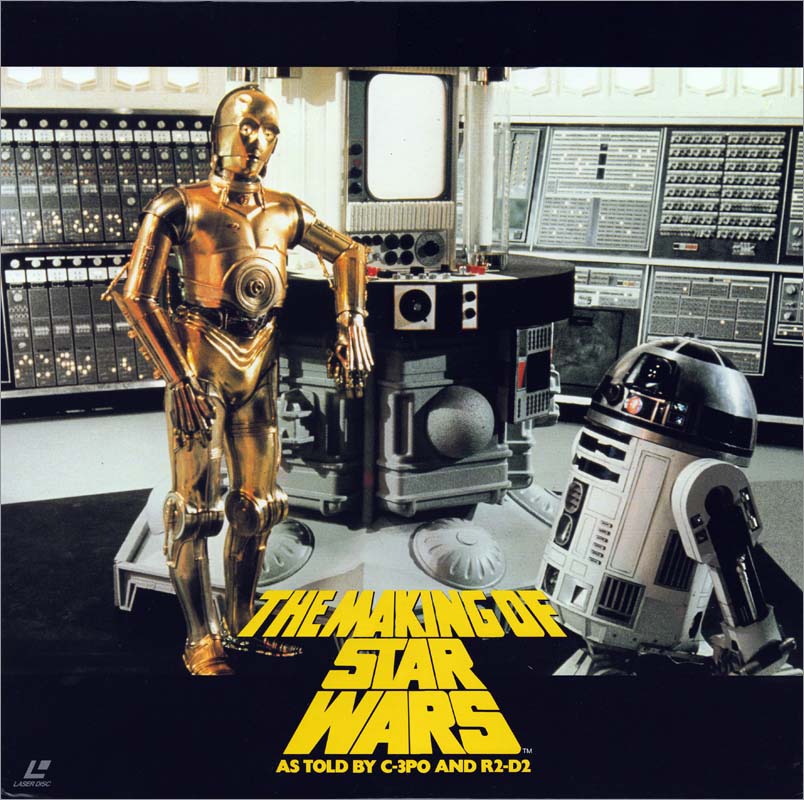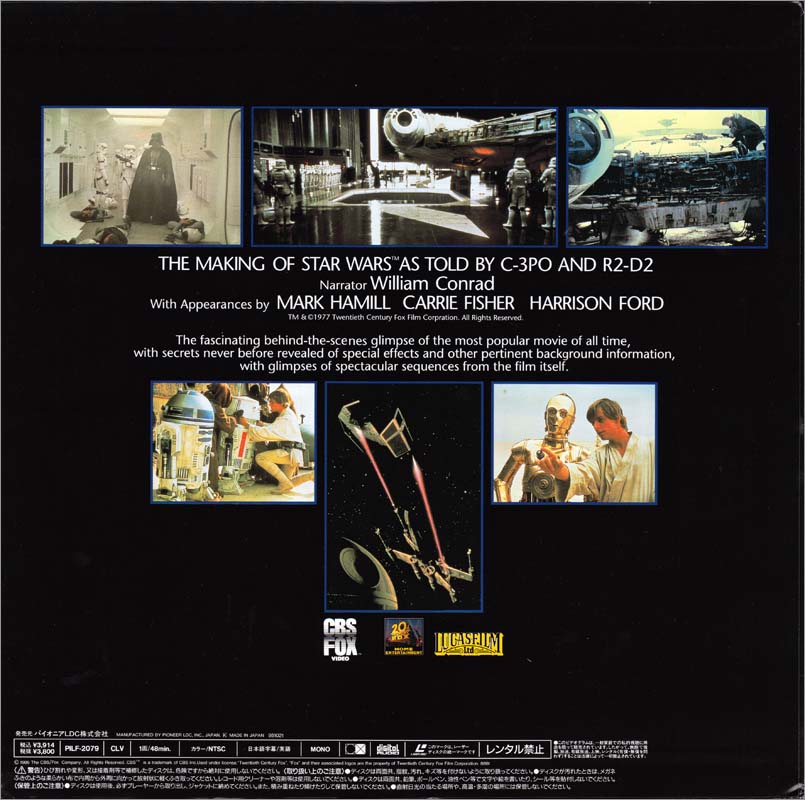 The making of Star Wars, Laserdisc, CBS/FOX Video Japan, 1995
These documentaries were reissued on laserdisc in 1995. I've heard claims that these were issued previously in Japan on 8" laserdisc. I've yet to see any evidence of this, though.

Japanese laserdiscs command a higher price if they come with their original OBI, a price/information strip that is common on Japanese media but often discarded by the original buyer.