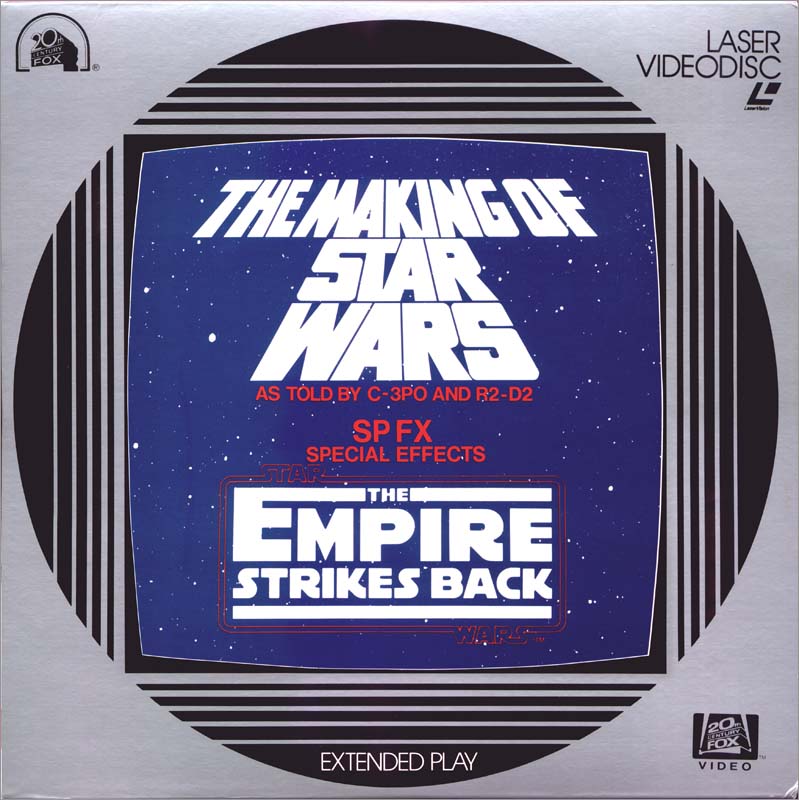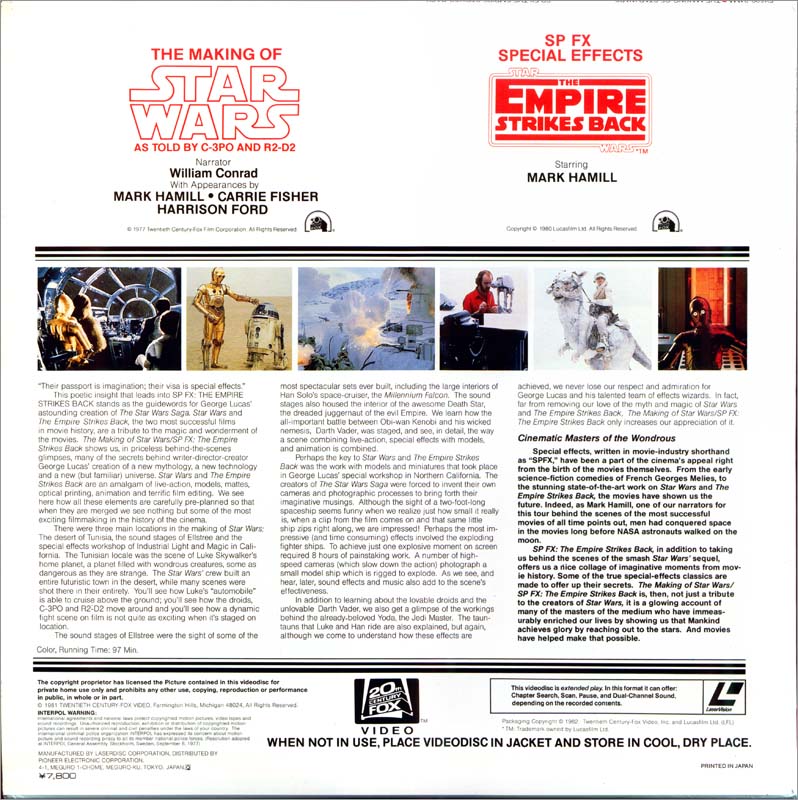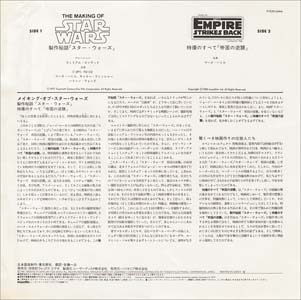 The making of Star Wars/SPFX: The Empire Strikes Back, Laserdisc, 20th Century-Fox Video. Japan, 1982
Version "A"
The usual double-bill of the first two "making-of" documentaries. Japanese subtitles.
There is also a version "B" pressing of this disc, with minor differences to the back cover. (See below).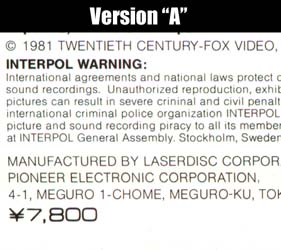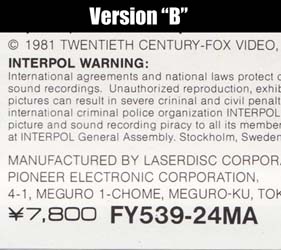 I'm not sure the differences between the pressings are even worth mentioning, but I like to be thorough.
This disc is unfortunately missing it's OBI, but the insert was present and accounted for.