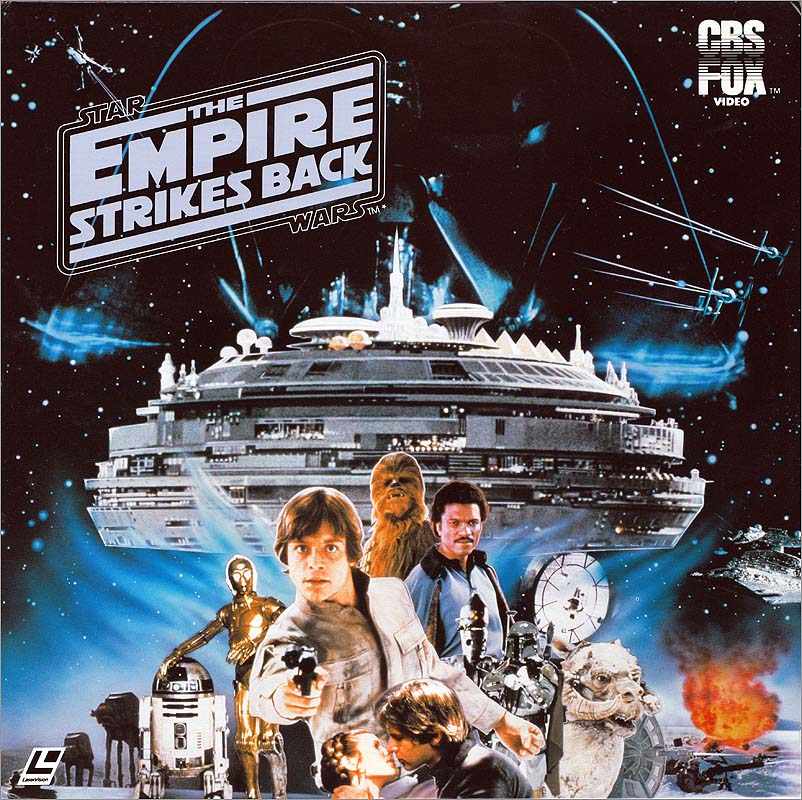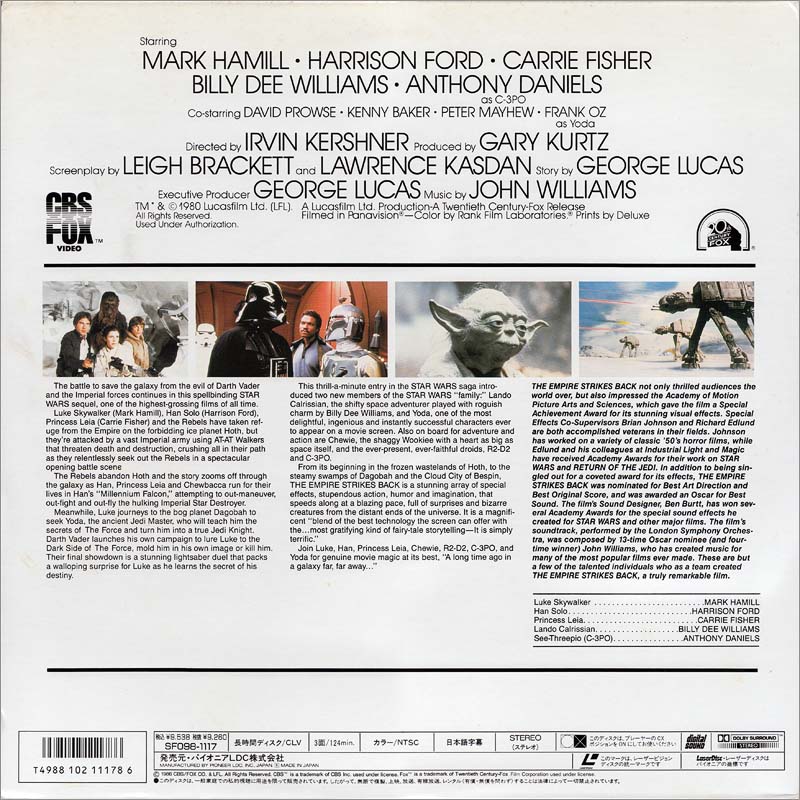 The Empire Strikes Back, Laserdisc, CBS/FOX Video Japan, 1986
Isn't it strange how the Japanese laserdiscs always use alternate artwork for Empire, and the regualar posters for the other two films? This Cloud City seems to have Logan's Run's architecture on top.

Japanese laserdiscs command a higher price if they come with their original OBI, a price/information strip that is common on Japanese media but often discarded by the original buyer.