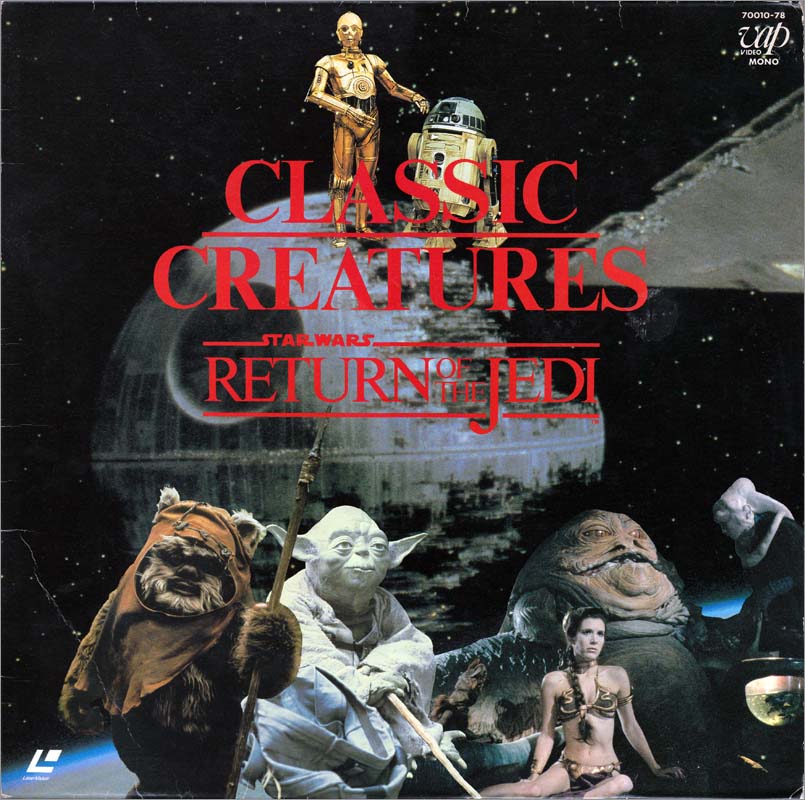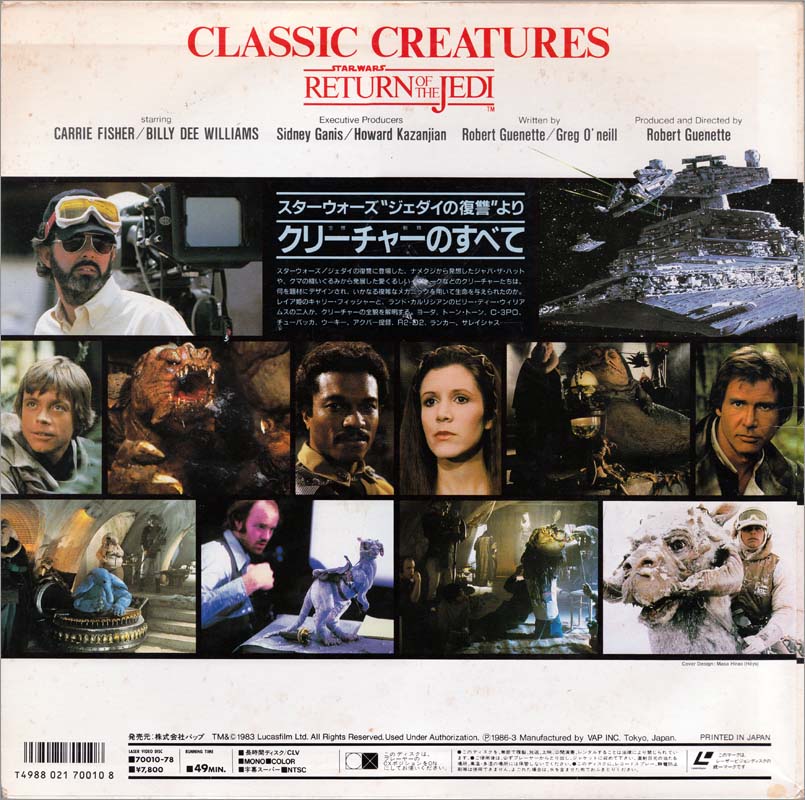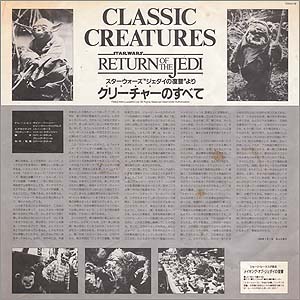 Classic Creatures: Return of the Jedi, Laserdisc, VAP Video, Japan 1986
This Making-of special was released by independent distributor VAP Video in Japan. It would later be rereleased by CBS/Fox in 1995.

I've also heard claims that these were issued previously in Japan on 8" laserdisc. I've yet to see any evidence of this, though.

Japanese laserdiscs command a higher price if they come with their original OBI, a price/information strip that is common on Japanese media but often discarded by the original buyer. My initial copy of this disc was missing it's OBI, but that didn't keep me from buying it. A few years later I came across a copy with OBI intact (and in better condition overall) so I purchased it anew. It happens sometimes, when a superior copy surfaces after a while, and is the reason for many a duplicate in my collection.

The cover design is credited to one Masa Hirao. I generally like the busy covers typical of the Japanese releases, and this is no exception.