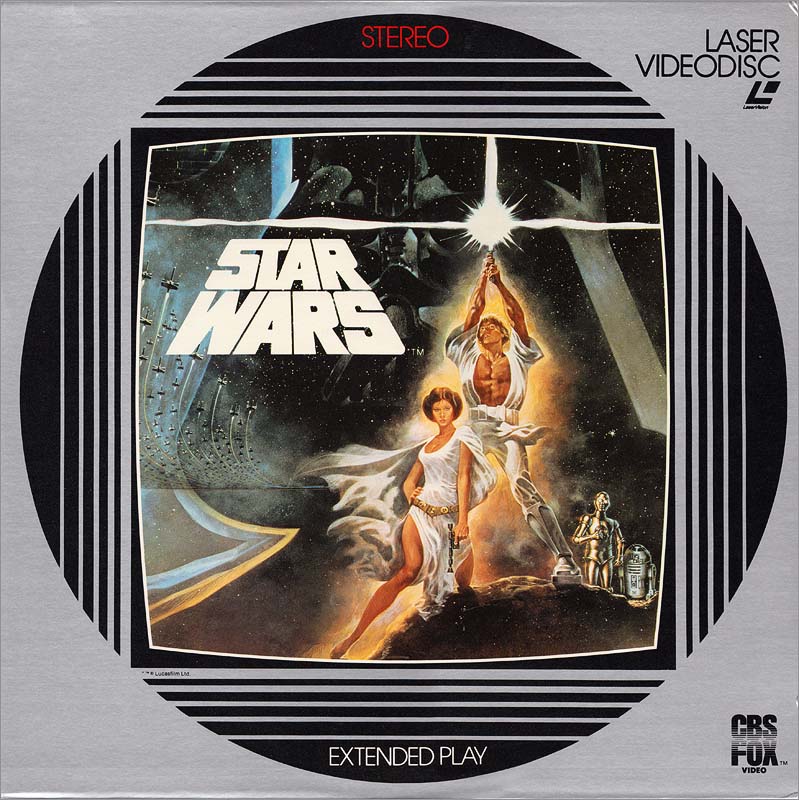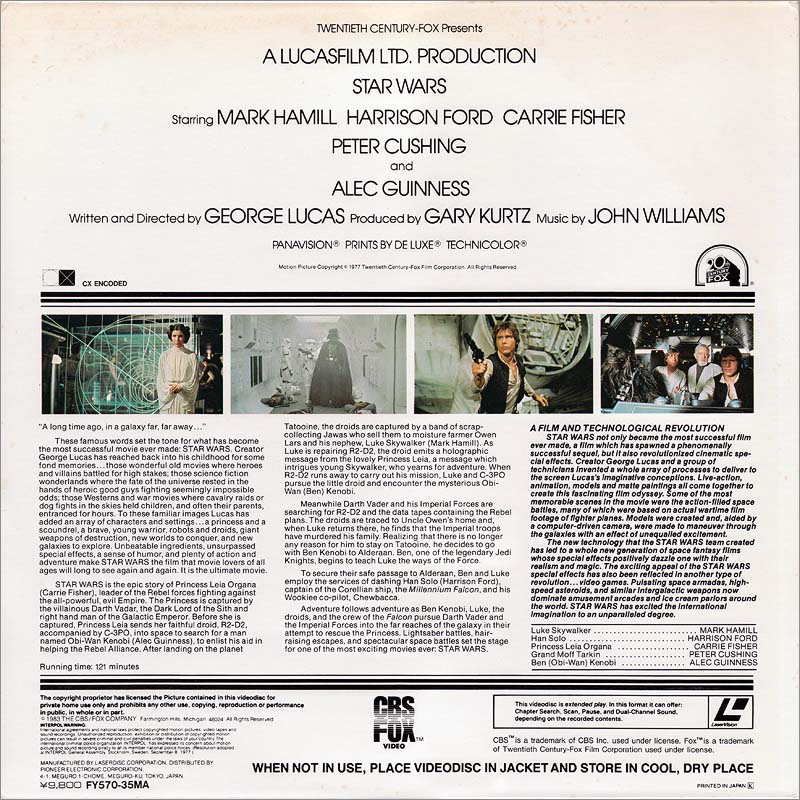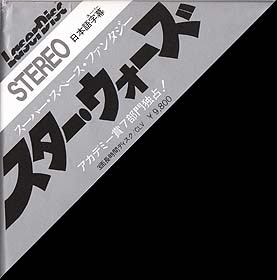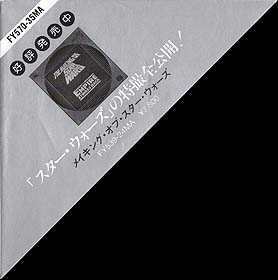 Star Wars, Laserdisc, CBS/FOX Video Japan, 1983
Version "B"
There are two different covers for this release. See version "A" here. The repressing added some info on CBS to the back cover (see below). They otherwise appear to be identical.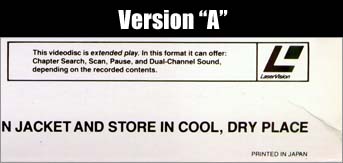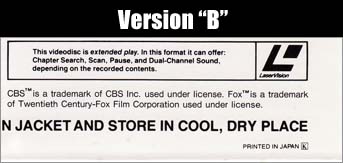 Japanese laserdiscs command a higher price if they come with their original OBI, a price/information strip that is common on Japanese media but often discarded by the original buyer.