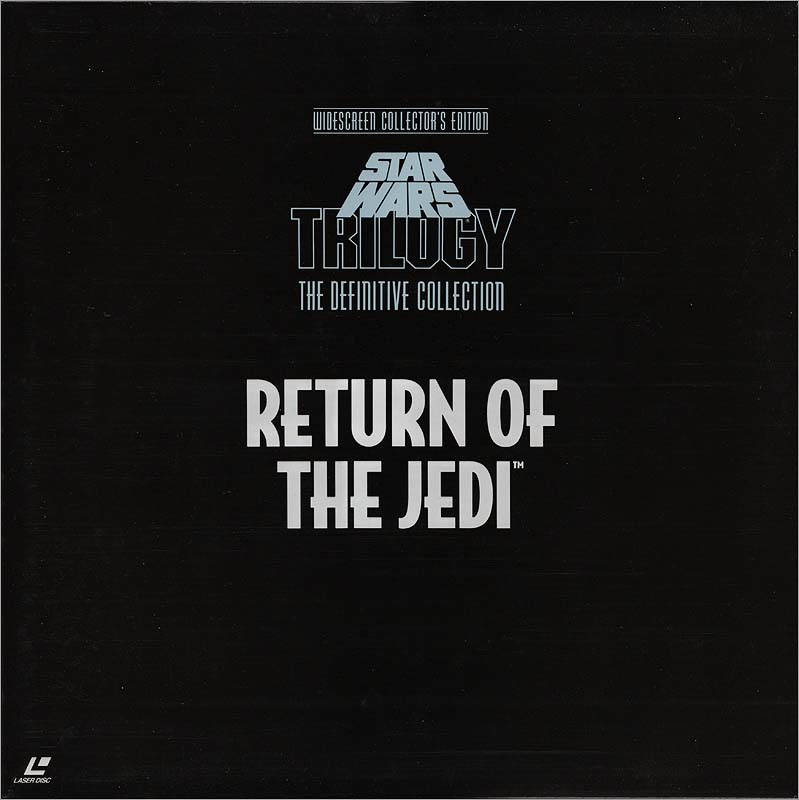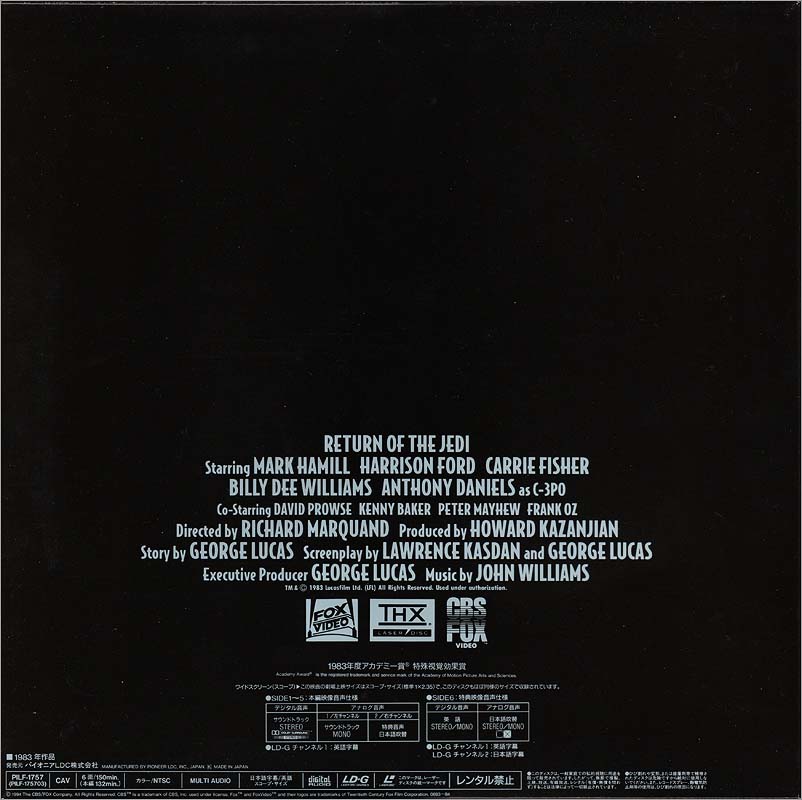 Return of the Jedi, Laserdisc, 20th Century Fox Home Ent. Japan 1994
Part of the Star Wars Trilogy Definitive collection box set from Japan.

Each movie is spread over three discs in the CAV format, enabling flawless still frames and slow-motion advance. This release marks the first time the Star Wars films were released with audio commentaries.

The jackets have a glossy finish, which makes them a pain to handle if you want to avoid fingerprints. The covers from this set are sadly very generic. Even though they were never meant for individual sale, the designers could have come up with something a little more enticing. Sometimes, boxsets are split up and the contents sold off separately, but I have never seen any of these discs being sold on their own, even on the second hand market.