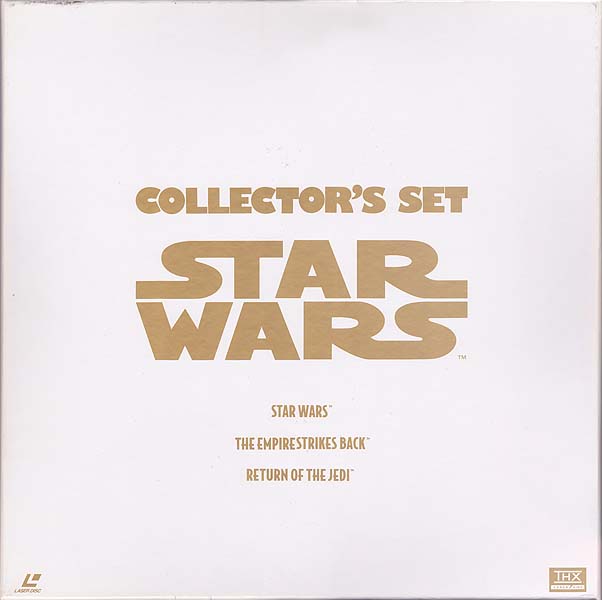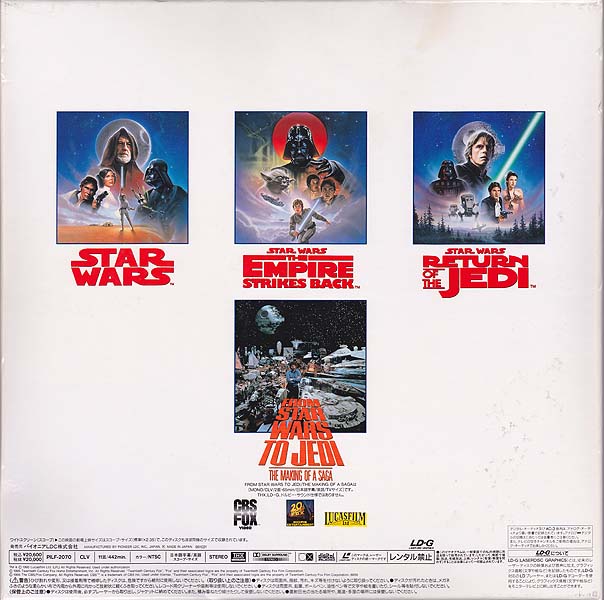 Star Wars Trilogy Collector's Set, Laserdisc, 20th Century Fox Home Ent. Japan, 1995
The Collector's Set contains a bonus Laserdisc of From Star Wars to Jedi: The making of a Saga. While the movies were released separately, this documentary is exclusive to this set. There only prior release of this documentary on Laserdisc was in 1986 from VAP Video in Japan. See it here.

The individual releases of the films are identical to the ones in the box set, apart from a different product number (PILF) printed on the jackets.