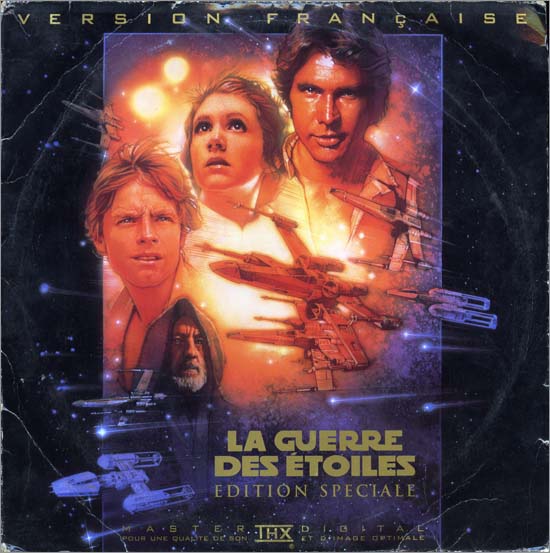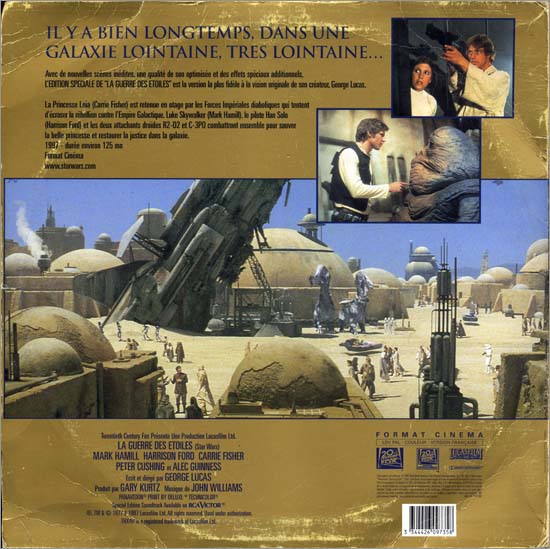 Star Wars Special Edition, Laserdisc, 20th Century Fox Home ent. France, 1997
In France, the Special Edition laserdiscs were released in both original and French dubbed versions. This is one of the dubbed discs.
I've included this particular disc just to show how horribly some people treat their laserdiscs, and to warn everyone to closely inspect the pictures on eBay before hitting the Buy-it-now button :-)
Version Franšaise indeed.