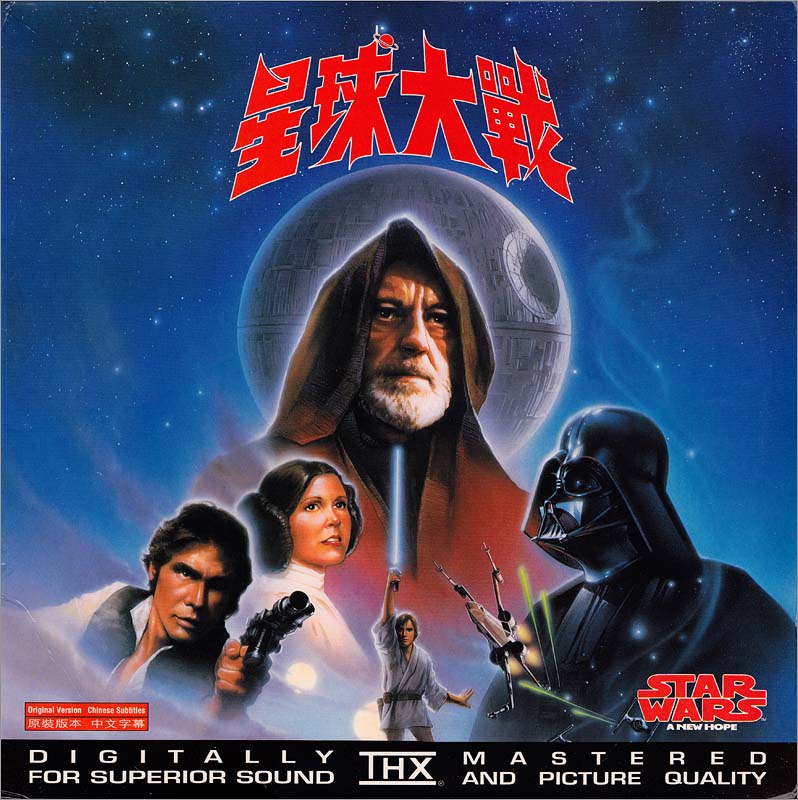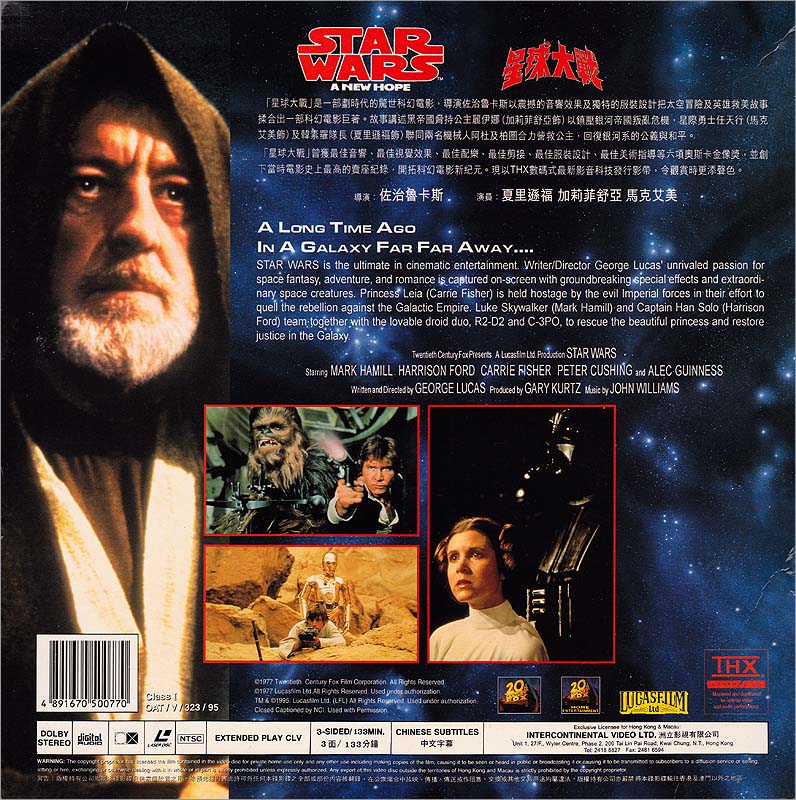 Star Wars, Laserdisc, Intercontinental Video LTD, Hong Kong, 1995
Extraordinarily hard to find, these Hong Kong laserdiscs feature the same transfers as their western counterparts, but have chinese burnt-in subtitles. It took me a few years (and Dineros) to collect a complete set.

These Hong Kong discs were the source of most of the early DVD bootlegs of the trilogy, originating from China in the late 90's.