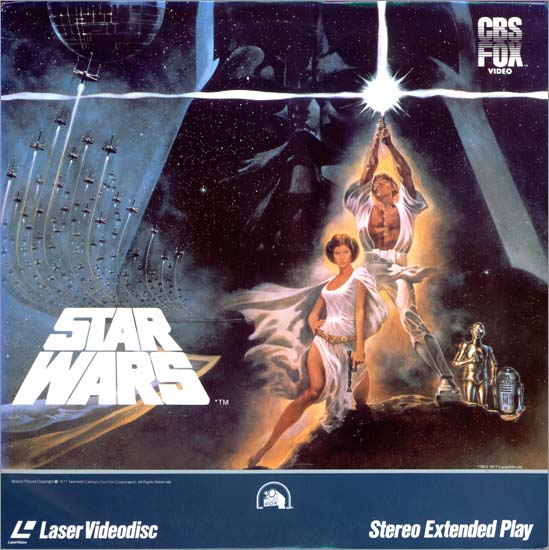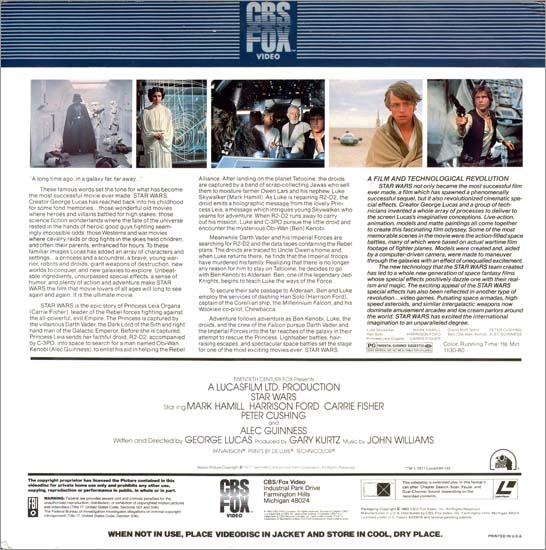 Star Wars, Laserdisc, CBS/Fox video, 1983
The second US laserdisc of Star Wars. Reissue of the first laserdisc after CBS Video Enterprises and 20th Century Fox Video merged in 1982. You'll see the similar rebranding on all releases of the first Star Wars movie, across all formats.

The disc is identical to the prevoius edition.