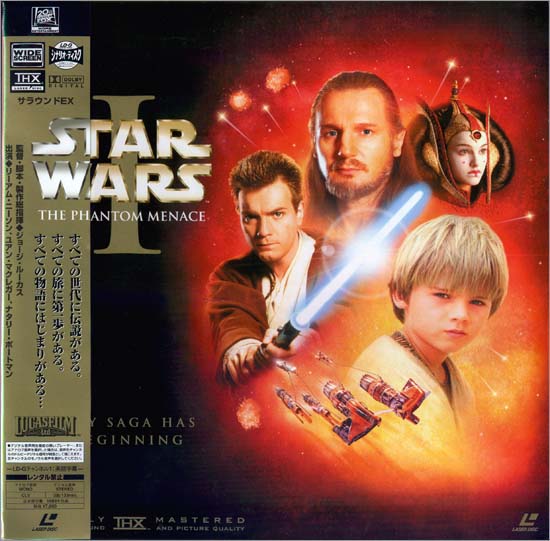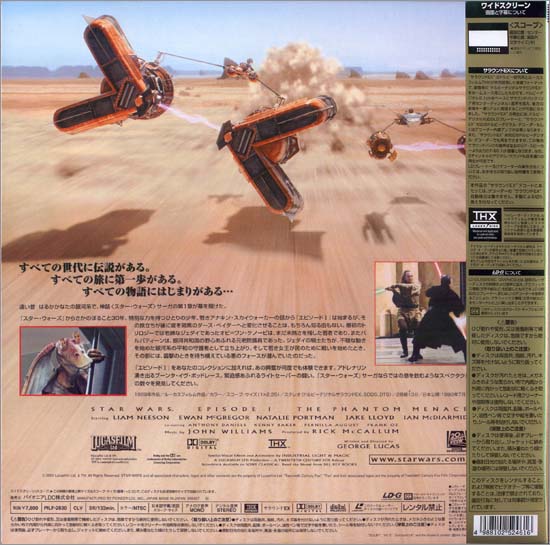 Star Wars Episode I: The Phantom Menace, Laserdisc, 20th Century-Fox Video. Japan, 2000
When The Phantom Menace first debuted on home video in 2000, DVD was not yet the standard of home video and Lucasfilm held off on releasing the film on the new, digital format. (Much to the dismay of everyone who owned a DVD player). Laserdisc as a format was all but dead, but in Japan they still managed to release this first sequel before the bell rang. This disc was widely sought after as a high quality alternative to VHS (and VCD in Asia). This laserdisc's thunderous DD 5.1 soundtrack was, and is, superior to the DVD version released a few years later.
Sadly, this was the last Star Wars ever released on laserdisc, as the format was abandoned before the release of Episode II. Still, a fitting swansong to the relationship between Star Wars and the once great format.
It's worth noting that this disc featured the movie in it's original, theatrical iteration. The subsequent DVD featured additional scenes and re-editing.