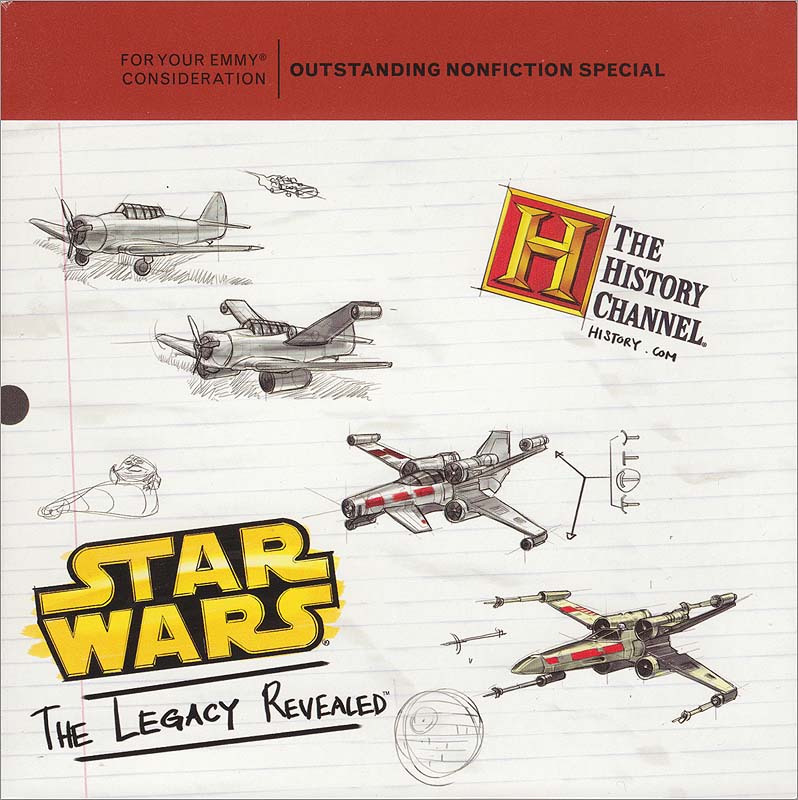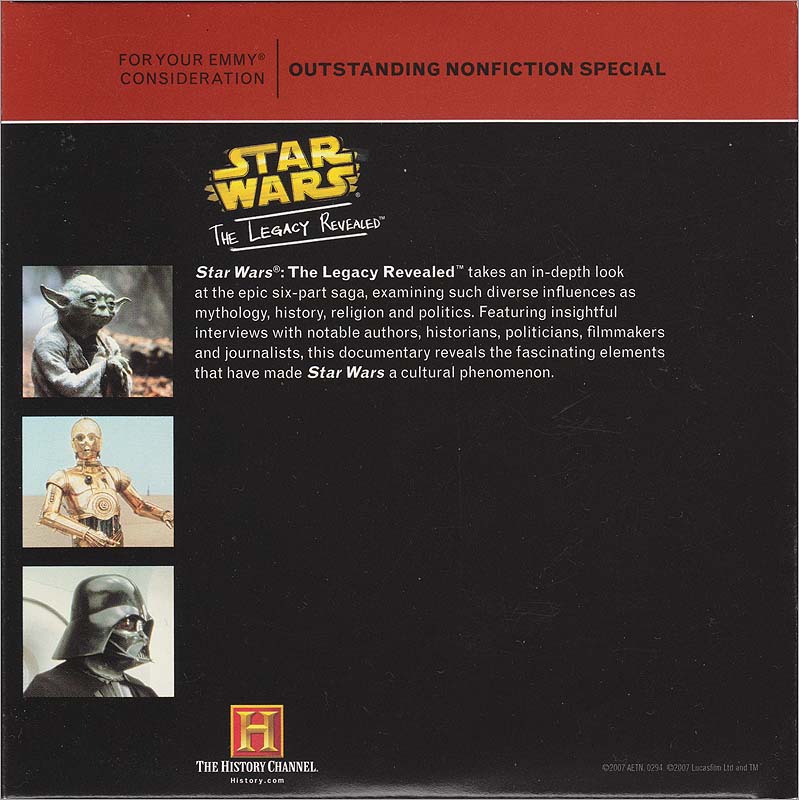 Star Wars - The Legacy Revealed, DVD, National Geographic, USA 2007
Emmy "Screener" DVD sent out to members of the Emmy Academy who voluenteer to judge this specific category (Non-fiction). Comes in a foldout cardboard sleeve.

Discs like these are not meant for sale, but crop up on eBay from time to time.