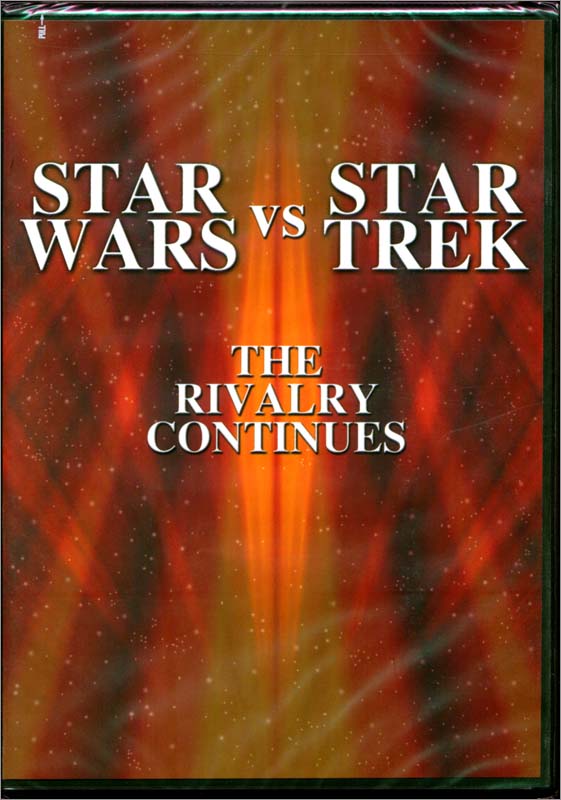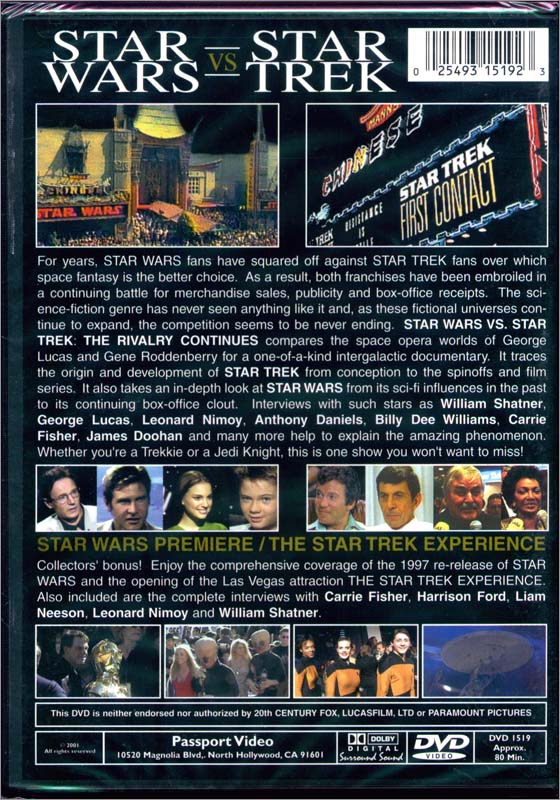 Star Wars Vs. Star Trek: The rivalry continues, DVD, Passport Video USA, 2001

This one has "unofficial" stamped all over it. Contains mainly talking-head interviews. Shown sealed.
I held off on buying this for years, I certainly wasn't going to be suckered into buying just anything with Star Wars on it! *sigh*
Anyway, they could have used Captain Kirk at the battle of Endor.