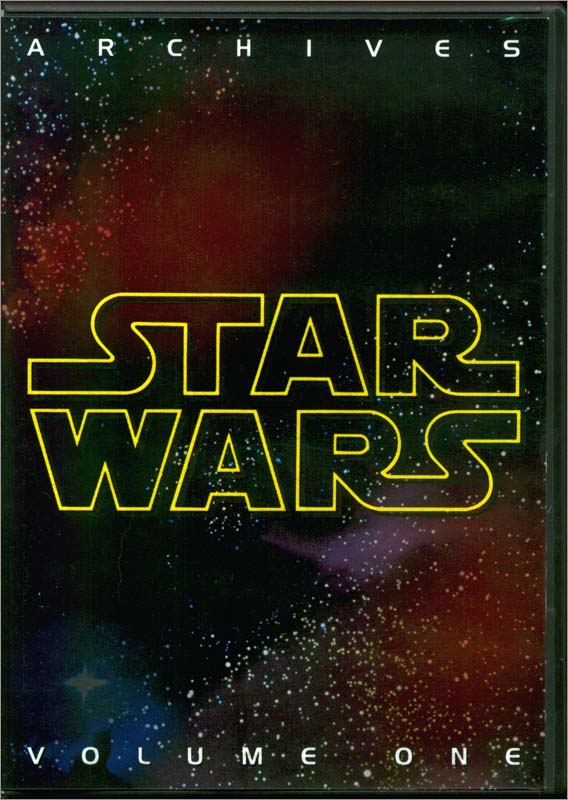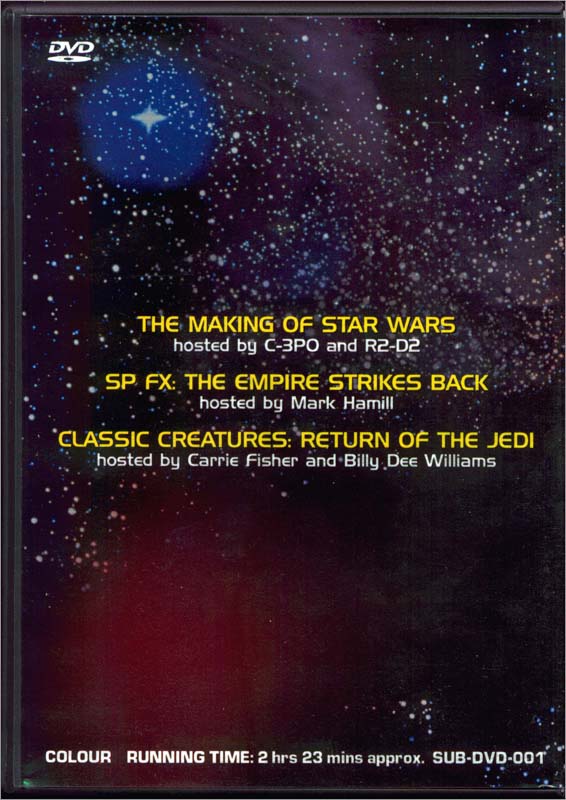 Star Wars Archives, DVD+R, UK 2000
The guy who made these practically started an industry over on eBay. He was the first to offer DVD transfers of VHS and Laserdisc material pertaining to the Star Wars saga. His releases have been used as basis for many of the similar sets being offered today. Even his cover designs were pilfered.

These DVD-Rs were produced before DVD-burners for home computers were commonplace. When he made these for people, he had to make them on-the-fly in his Philips DVD recorder. Nowadays you would just make an image file and burn that on demand.

There were several more volumes produced, but I found them too expensive for what they were.