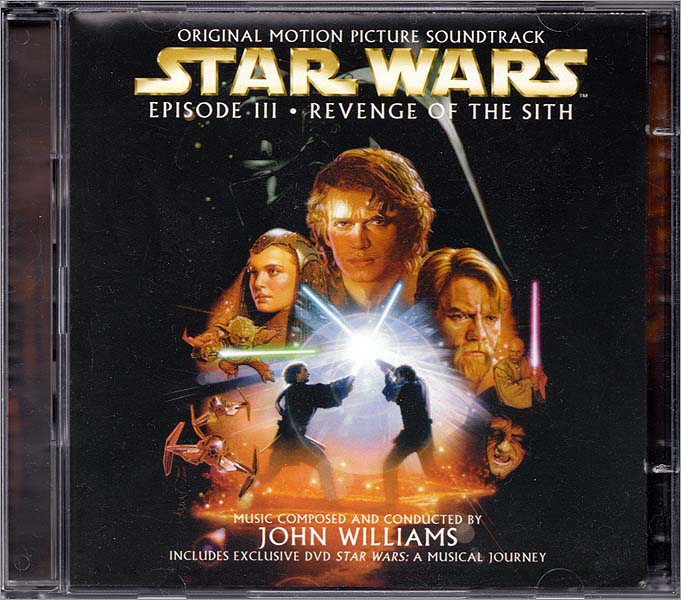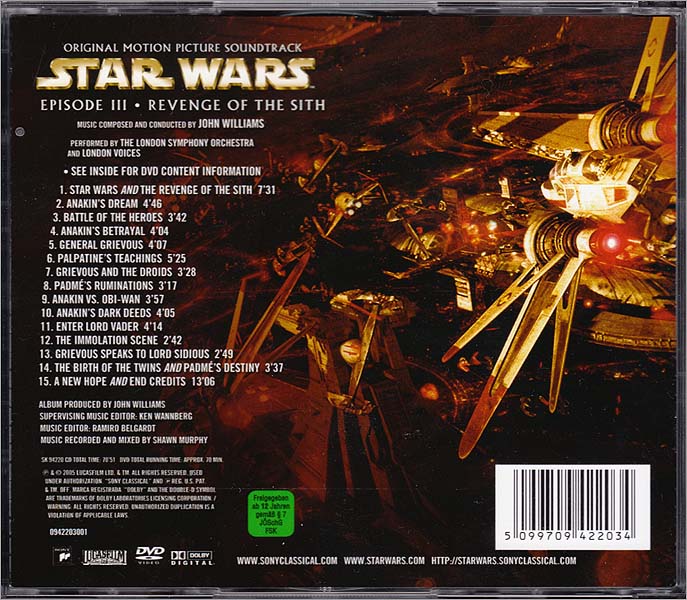 Star Wars - A Musical Journey, DVD, Germany, 2005

Star Wars - A musical journey is an hour-long montage of images from the six films, set to John Williams' orchestral score with some dialogue interspersed here and there. Each piece has an optional intro from actor Ian McDiarmid. It was released as a supplemental disc to the Episode III soundtrack. The programme can be played in either PCM stereo or Dolby Digital 5.1.

This particular one is a European version in PAL format, with German, French and Spanish subtitles. I believe all territories got a similar release.