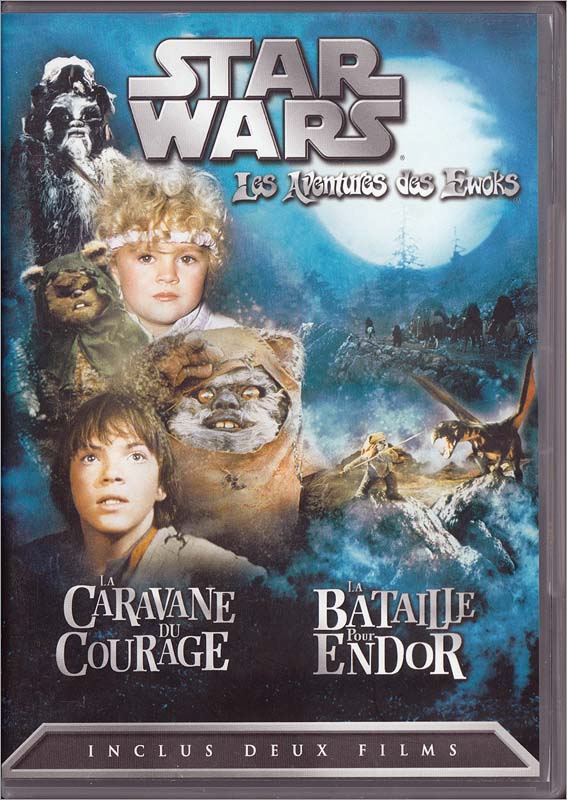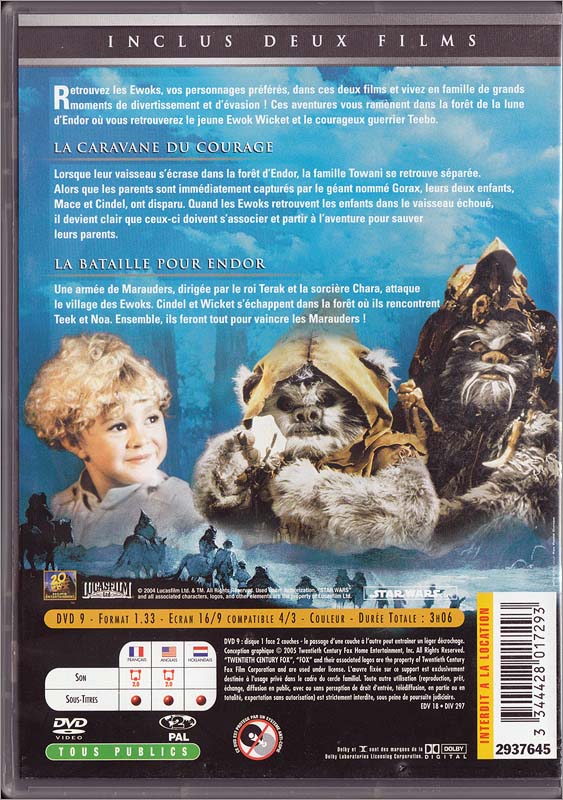 Ewok Adventures, DVD, 20th Century Fox Home Ent. LLC, France 2005
French issue of the same program that was released in all territories. Contains English and French dubs, along with Dutch subtitles.

Isn't it dull how uniform packaging has become across the world?

My issues with the text orientation on French and German spines remain.