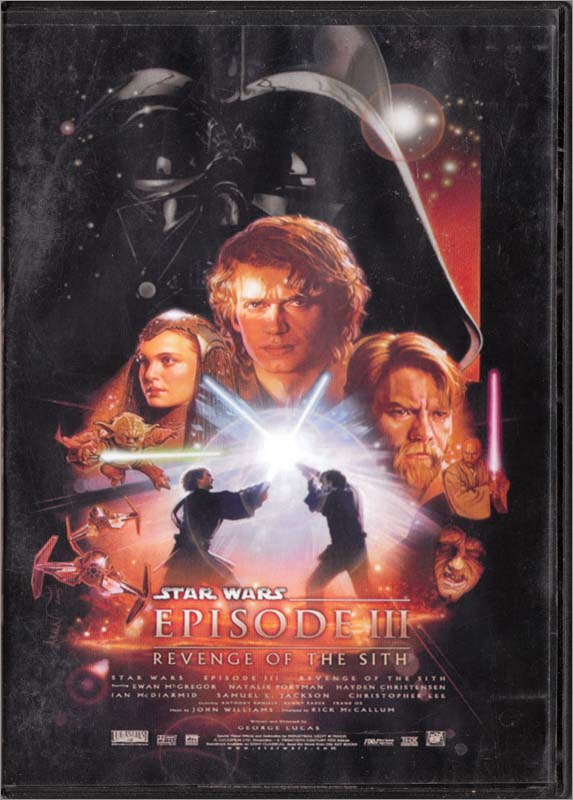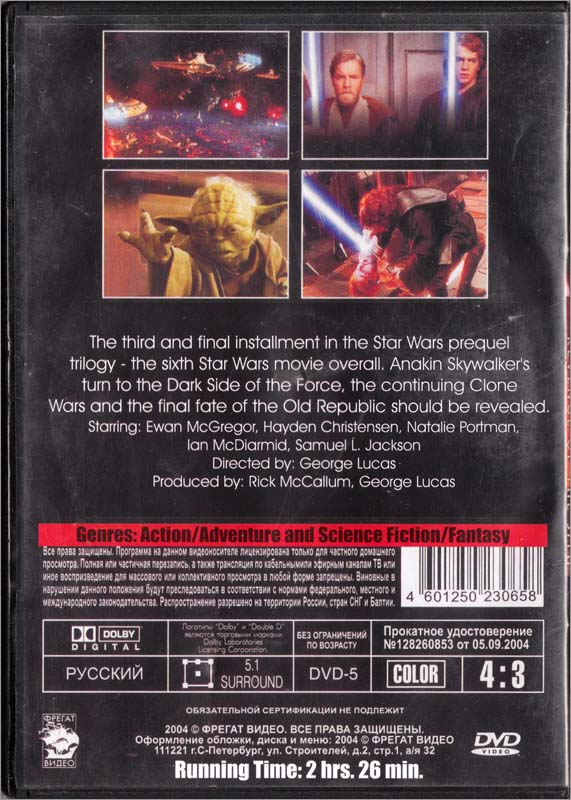 Star Wars Episode III, DVD, Bootleg, Russia 2005
I suspect this might be of Russian origin, but I am by no means an expert. It wouldn't be the first time a bootleg came out of Russia. I bought this at a fleamarket in Norway, neighbouring country to Russia.

I have no idea about the specs on this bootleg. You see, when I got home I discovered there was no disc in the cover. Okay, I should have checked :-) Would you go back for a dollar? I have a feeling I would have bought the empty cover regardless. Collector, remember?

The Pirate Video logo is a nice touch, don't you think?.