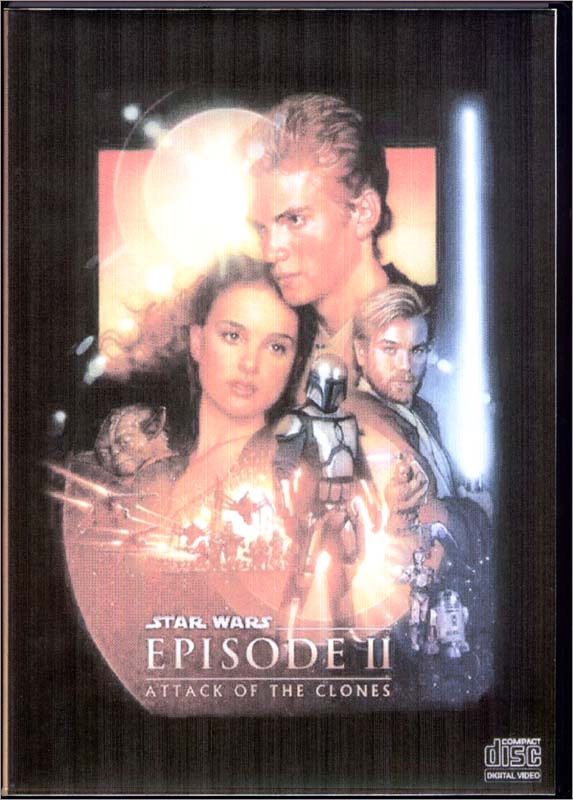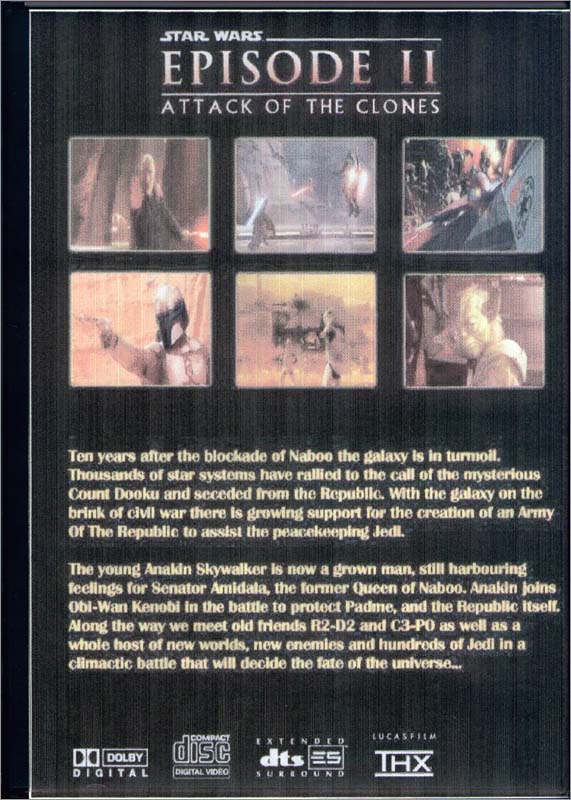 Star Wars Episode II, DVD, Bootleg "CD-master", USA 2002
This was the first bootleg I aquired of Episode II. It was a home-made DVD of a camcorded screening. The disc isn't readable anymore* (as of 2010), but it featured a 2.35:1 letterboxed image and sound encoded in the seldom used MPEG2 stereo format. The disc was bought in July 2002, just a month after the movie premiered in the cinemas. I call it the "CD-Master" version after the nick of the person I bought it from.

*Don't trust burned media, I'm telling you. Always make a back-up to your harddrive. I feel sorry for people who keep their home movies on DVD-R only. They'll be feeling sorry too.