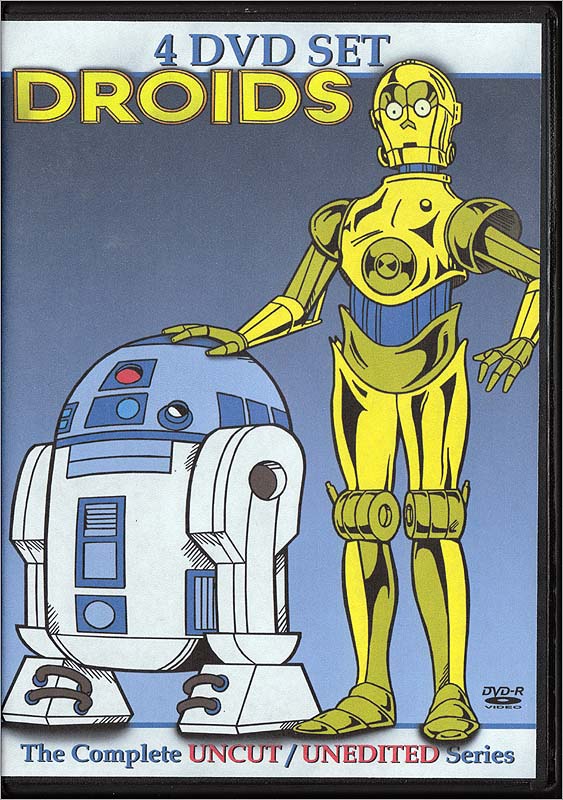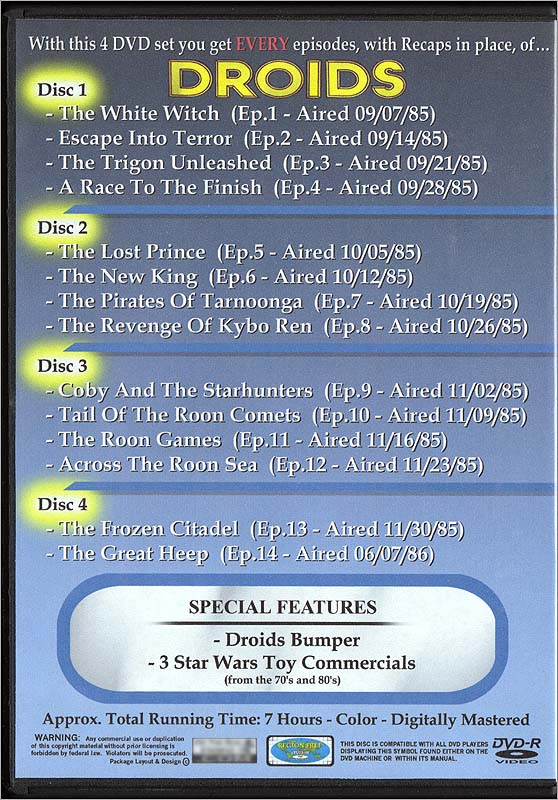 Droids, DVD-R, Bootleg, USA 2008

The complete Ewoks and Droids series has never seen an official release on DVD anywhere in the world. Enter: Mail-order DVD retailers specializing in "rare" releases.

This set features all the episodes in adequate quality. Most seem to be from official VHS releases, with a noticeable drop in quality on episodes sourced from off-air broadcasts. All episodes feature the retailer's watermark in the bottom, right corner. Even the bumpers and trailers in the "extras" section are watermarked. The discs come in a 4-disc DVD cover, all with full-colour artwork.

I have blurred the retailer's logo on the cover.