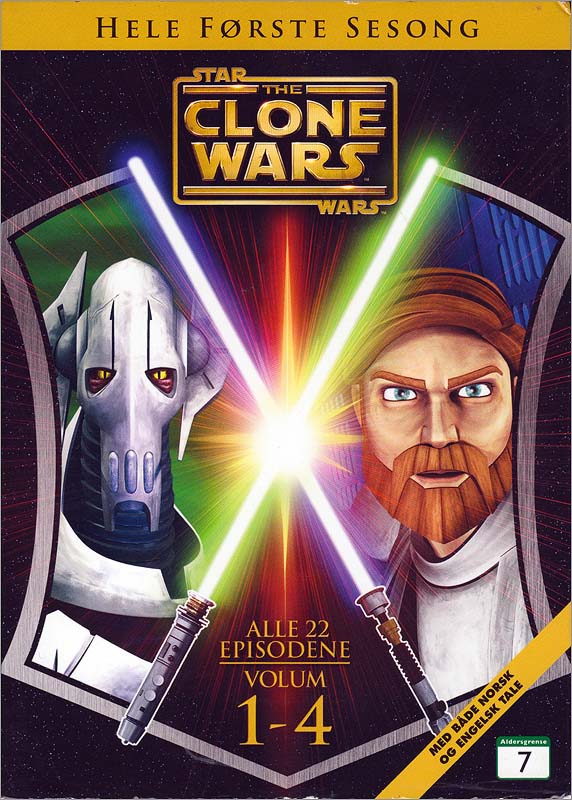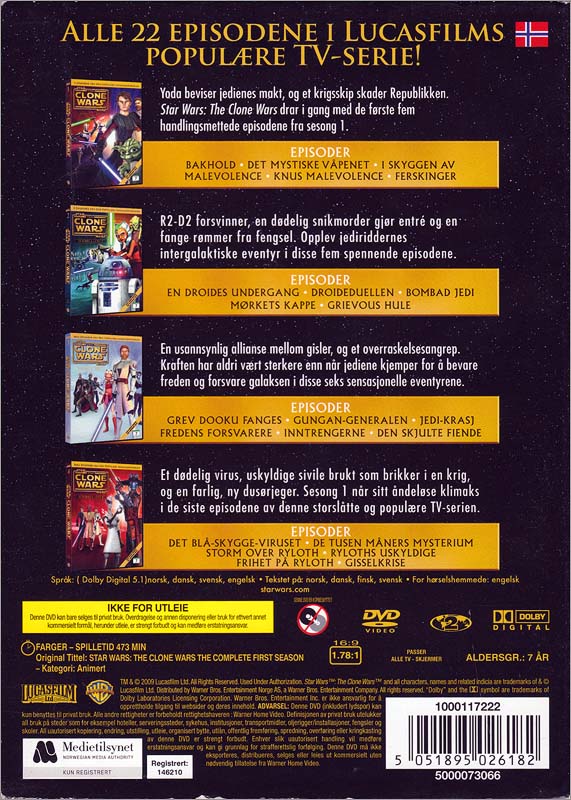 Star Wars Clone Wars Season 1, DVD, Warner Bros Entertainment Norge AS, Norway 2010

Norwegian release collecting the first four DVD volumes of the Clone Wars. The discs were released separately during the course of 2009, then collected here in this 2010 release. The discs are identical.

These releases are in the broadcast 1.78:1 aspect ratio, while the US Blu-Ray release retained the full 2.39:a widescreen frame. It is understandable that Warner geared these DVDs to children, and the show was created to work in both aspect ratios. Still, seeing the entire image is preferred.

Here's a comparison of the cropped and full widescreen ratios: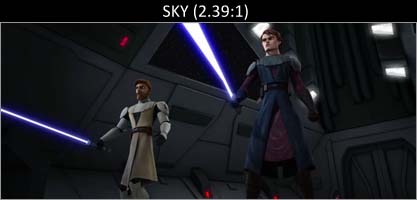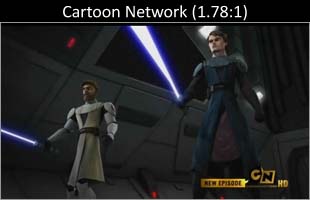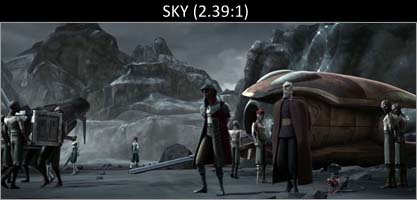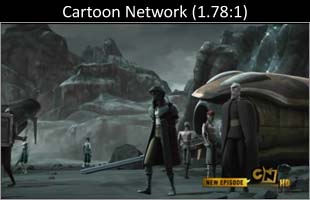 According to www.starwars.com the only place to see the full image is on the Season 1 box set, but as you can see from these grabs they were screened in 2.39:1 on UK channel SKY.